19.30 h. House of culture of Donibane
20.00 h. Trintxerpe Mayor's Office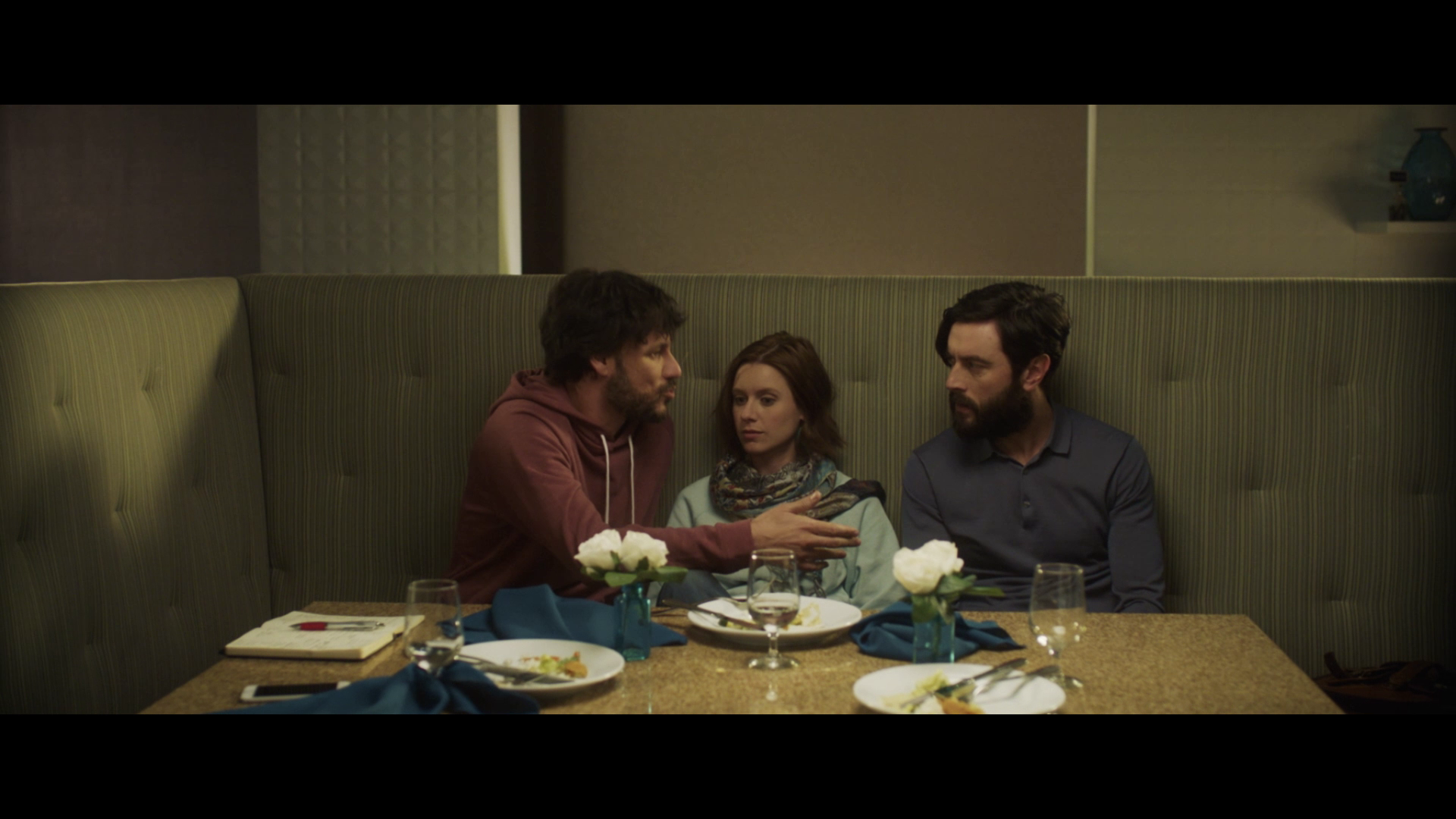 EL ALQUILER
16 m. / 2017 / España
Directed and writed: Pablo Gómez Castro. Produced: La Panda. Cast: Daniel Grao, Javier Rey, Manuela Vellés.
festhome@agenciafreak.com
Whilst in the middle of their fight to find a surrogate mother in Russia, a Spanish gay couple realize there is a deep wound in their relationship.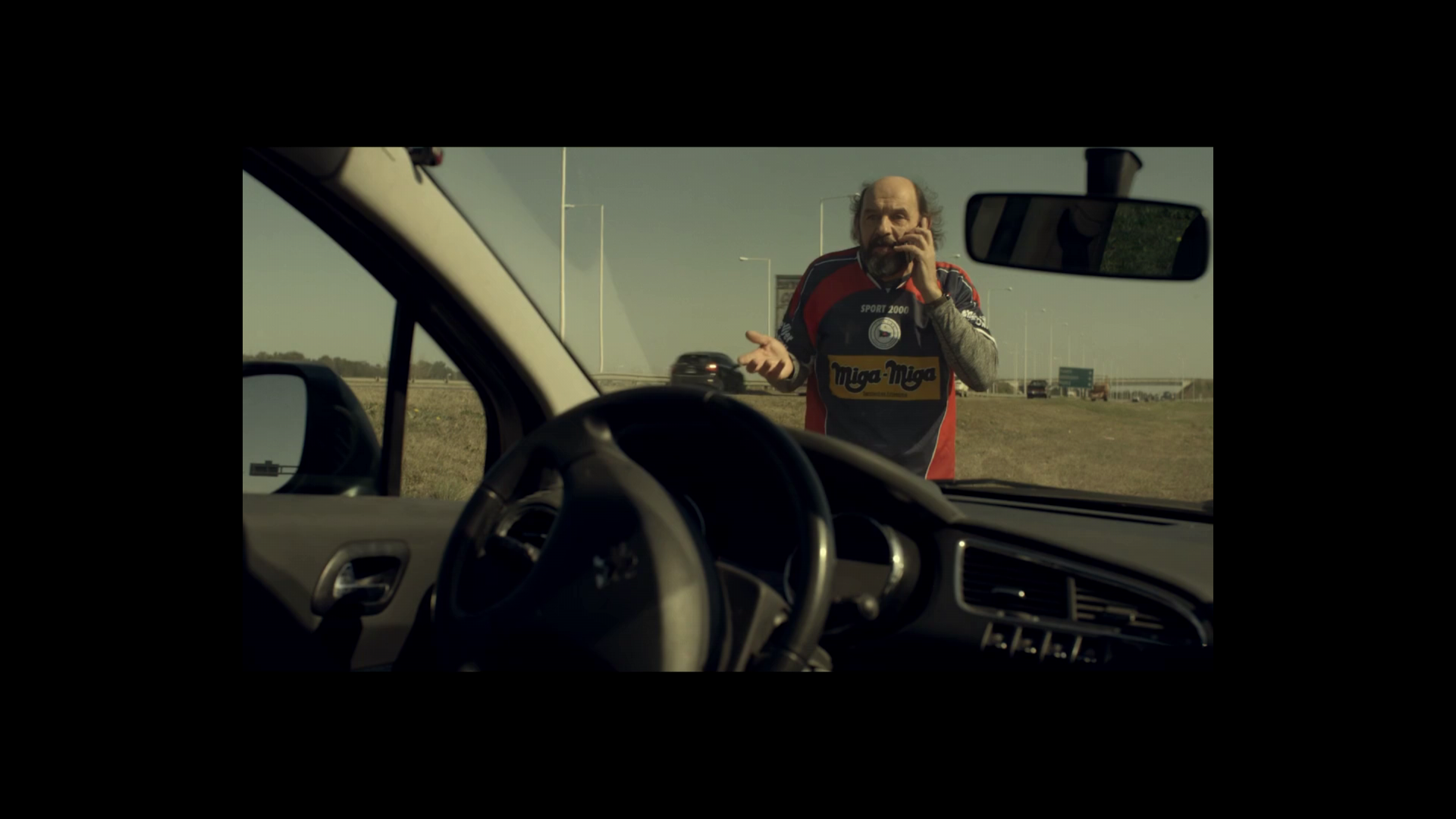 RABIA
17 m. / 2018 / Argentina
Directed and writed: Romina Tamburello. Produced: Pez Cine, Mirá Producciones. Cast: Carlos Resta, Santino Resta, Juan Pablo Yevoli, María Celia Ferraro.
romitambu@hotmail.com
David, in a fit of jealousy, leaves his son on the road. The rage is added to a state of violence that will unleash a final no return.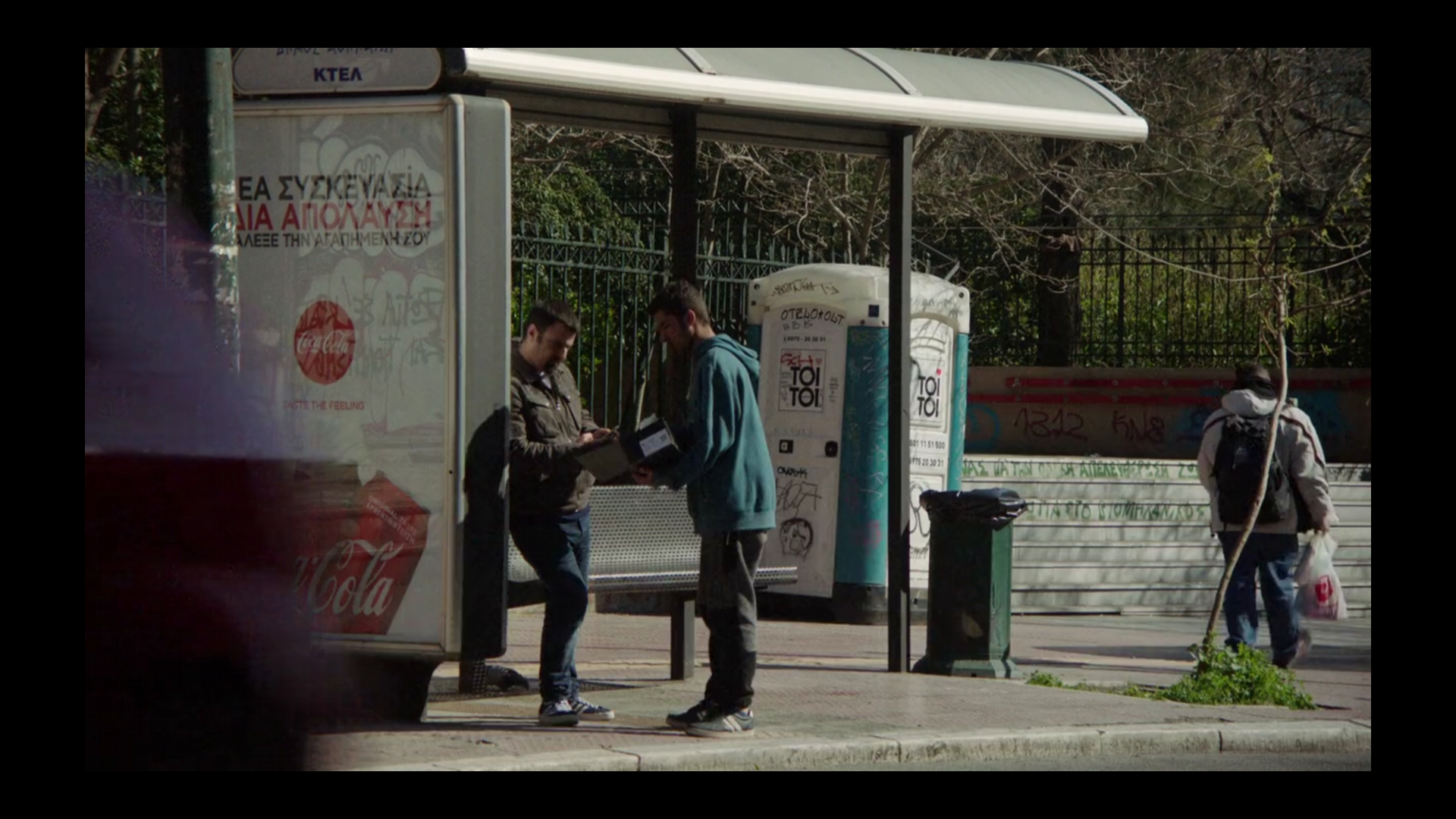 A DROWNING MAN
15 m. / 2017 / Denmark, United Kingdom and Greece
Directed and writed : Mahdi Fleifel. Produced : Patrick Campbel, Mahdi Fleifel, Signe rge Sørensen. Cast: Atef Alshafei, Jalal Qaniry, Thymios Koukios, Irene Aggelopoulou, Rebih El-Saleous, Mounir Alkhateeb.
info@final-cut.dk; festival@salaudmorisset.com
Alone and far from home, The Kid makes his way through a strange city looking for the means to get through his day. Surrounded by predators he is forced to make compromises merely to survive, his life of exile grows one day longer.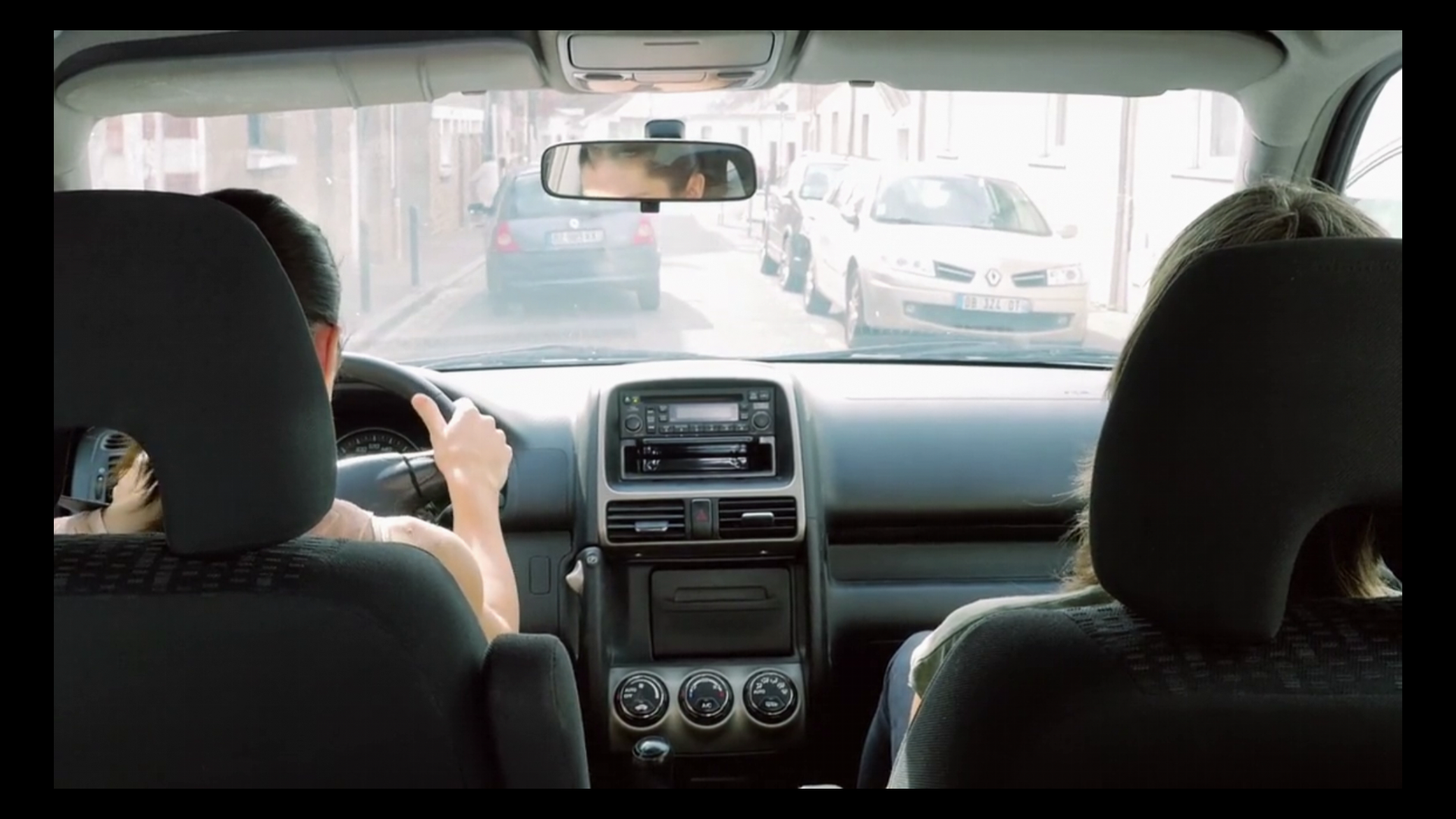 UNE PLACE
9 m. / 2017 / Francia
Directed, writed and produced : Arthur Bacry. Cast: Émilie Launay-bobillot, Camille Friboulet.
arthur.bacry@hotmail.fr
A low confident young woman is taking her new born daughter to the pediatrist for the fist time. Late and rushed by her own mother who's accompanying her, she tries to park her car in spite of the stress.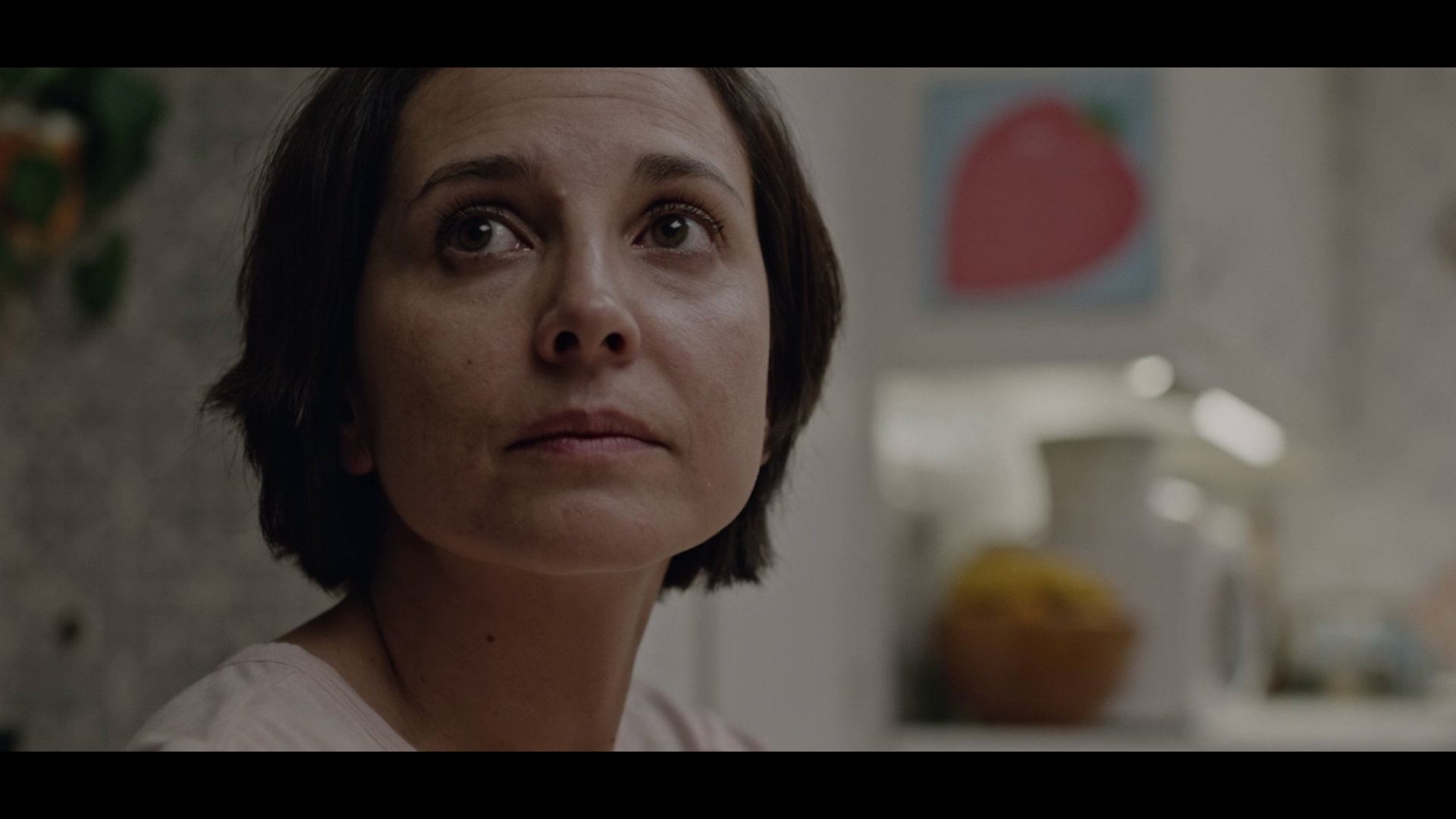 UN CUENTO FAMILIAR
13 m. / 2018 / España
Directed and writed: José Corral Llorente. Produced: Pedro Hernández Santos. Cast: Diego Martín, Daniel Obrero, Marian Álvarez, Rubén Fulgencio, Alba Vizuete.
info@selectedfilms.com
While his mother prepares dinner, little Rubén narrates the adventures of Galactic Lighting, a brave space hero who fights Dr. Evil. Along the night each family member will retake the storytelling, reflecting in it their longings and emotional deprivations.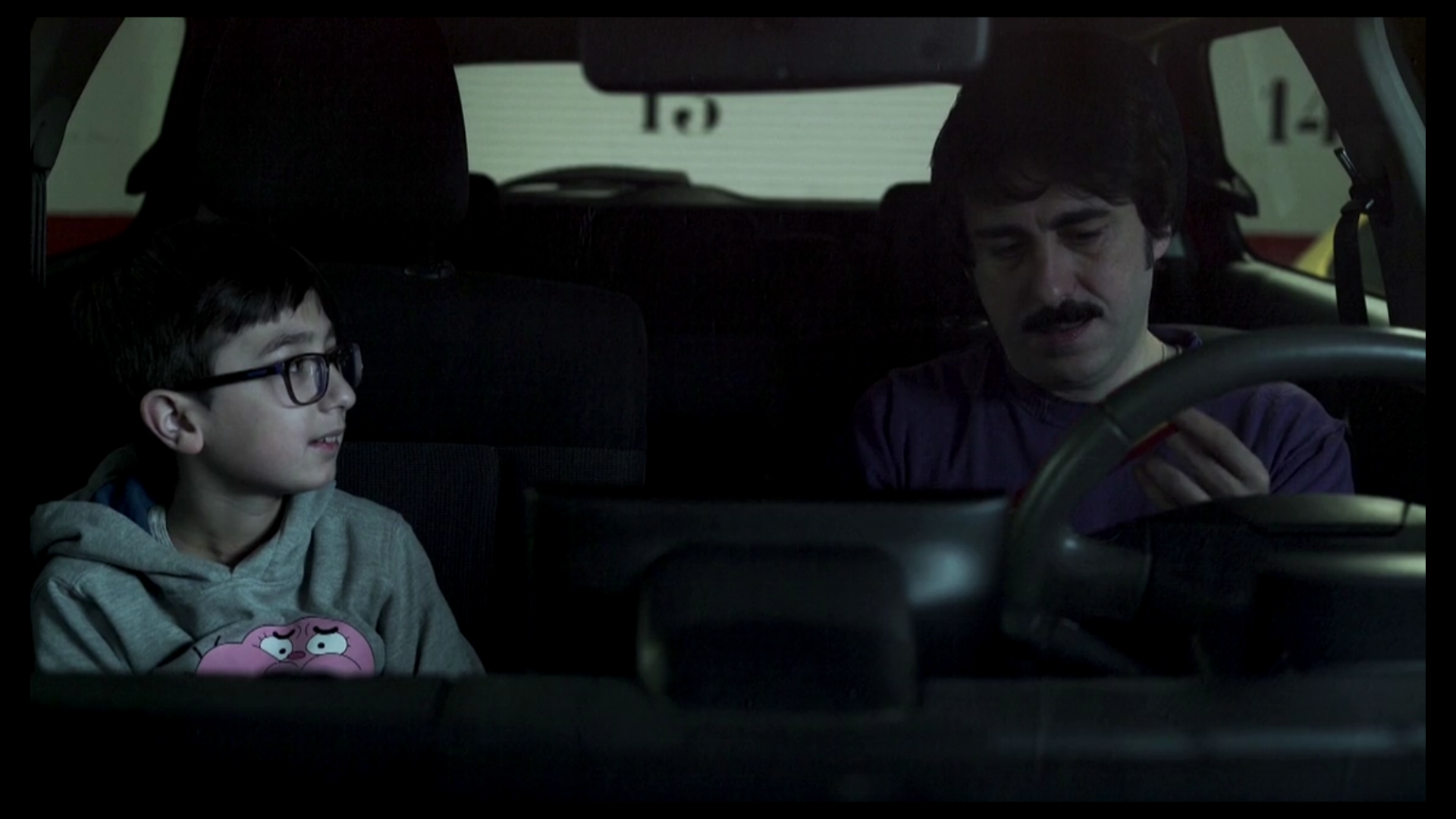 ROJO AMARILLO ROJO
4 m. / 2018 / España
Directed, writed and produced : Teresa Bellón, Cesar F. Calvillo. Cast: José Troncoso, Dani Nieto.
cesar.fcs@hotmail.com, terebe22@hotmail.com
For a parent, discussing politics with his child can be more awkward than talking about sex.
LA BOMBA
17 m. / 2018 / España
Directed : Manu Pons. Writer: Manu Pons, Elena Escura. Produced : José Luis Martínez. Cast: Juan Mendoza, Natanael Oliver, Juanjo Motos, Olga del Prado, Toni Climent, Carmen Balaguer, Carlos Salazar, Fani Galera, Desi Galera, Zeus Vaquero.
alicia@yaqdistribucion.com
The next day Juan skipped school and left to roam the streets. Today was no ordinary
day; the crazy old man died, so Juan and his friends decided to break into his home. Inside they found something unusual: a bomb.
After placing the bomb inside of a shopping cart, Juan, Natanael, and Farru embark on a journey to the heart of La Coma, leading to the darkest corner of the neighborhood: the house of Culebra .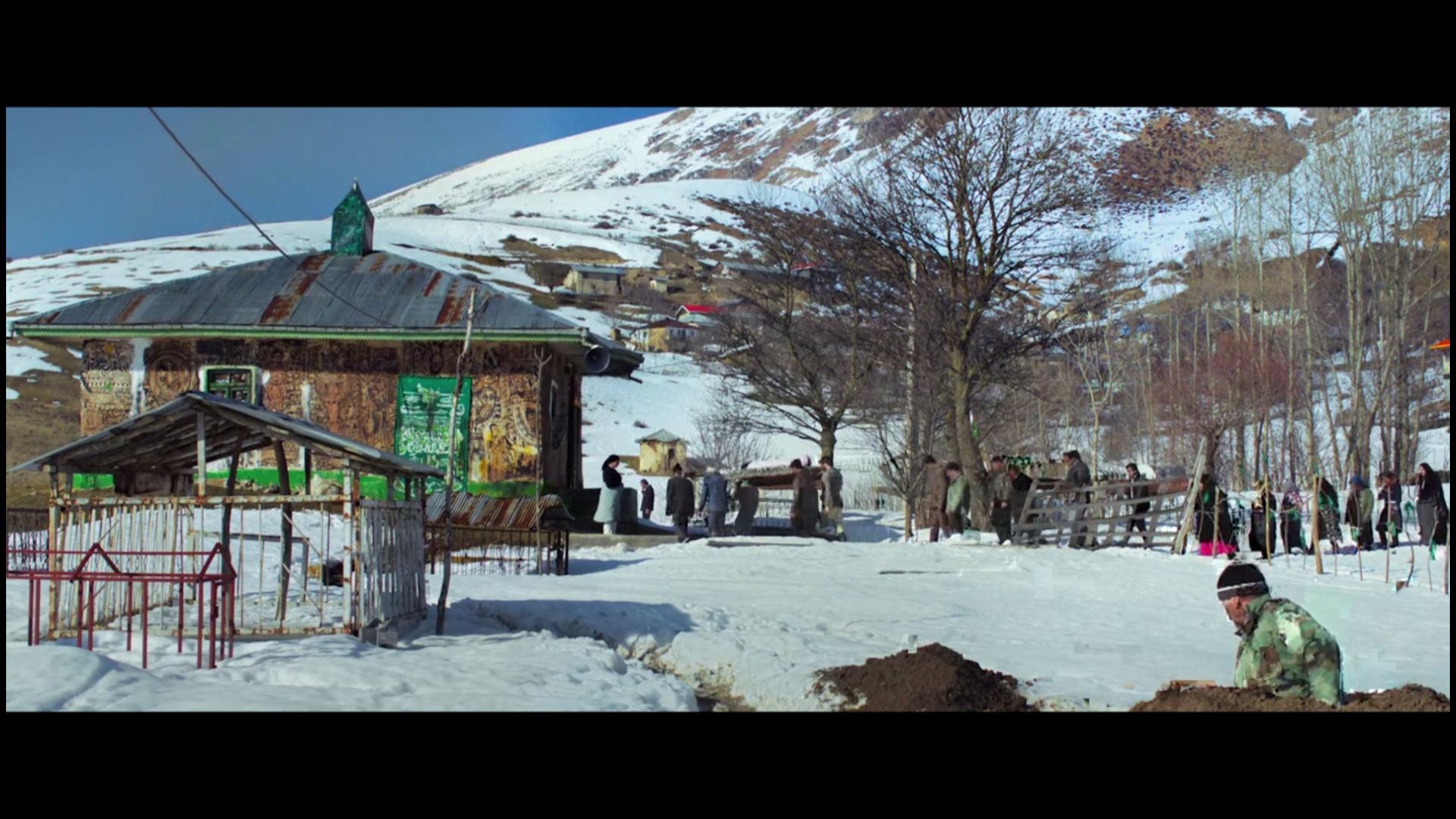 MANICURE
15 m. / 2018 / Irán
Directed, writed and produced : Arman Fayyaz. Cast: Nima Hassandokht, Mazaher Ramezanpoor, Bahman Sadeghhasani.
The young woman who committed suicide was carring for but to the tomb of the village, but the fanatical villagers were expelled after discovering the female hermaphrodite nature (The upper body is a woman, but the lower a man) and engaging with his wife.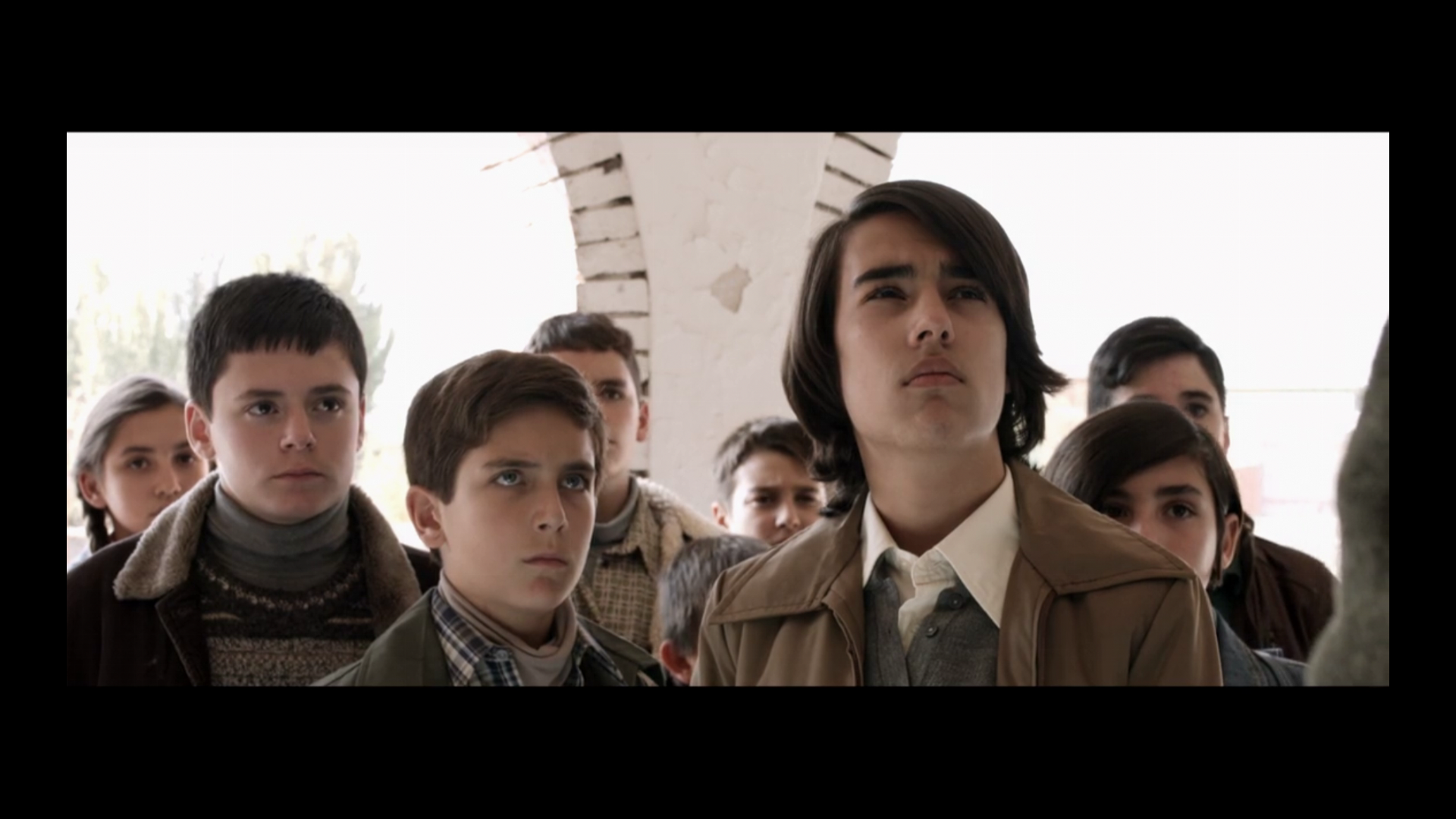 MI QUERIDO BALON
15 m. / 2017 / España
Directed, writed and produced : Gaizka Urresti. Cast: Álvaro Echevarría, Abraham Amesti, José Manuel Rodríguez, Sofía Fernández, Gorka Aguinagalde, Jon Plazaola, Jorge Usón.
gurresti@imvalproducciones.com
In 1975 the day of the death of Francisco Franco there is no school. In a village in empty Spain, children play a football match. The regulation ball belongs to Chema, son of the notary, who is the captain of one of the teams that faces Juanchu's team. As the owner of the ball, he marks the rules as he wishes until he scores a penalty goal.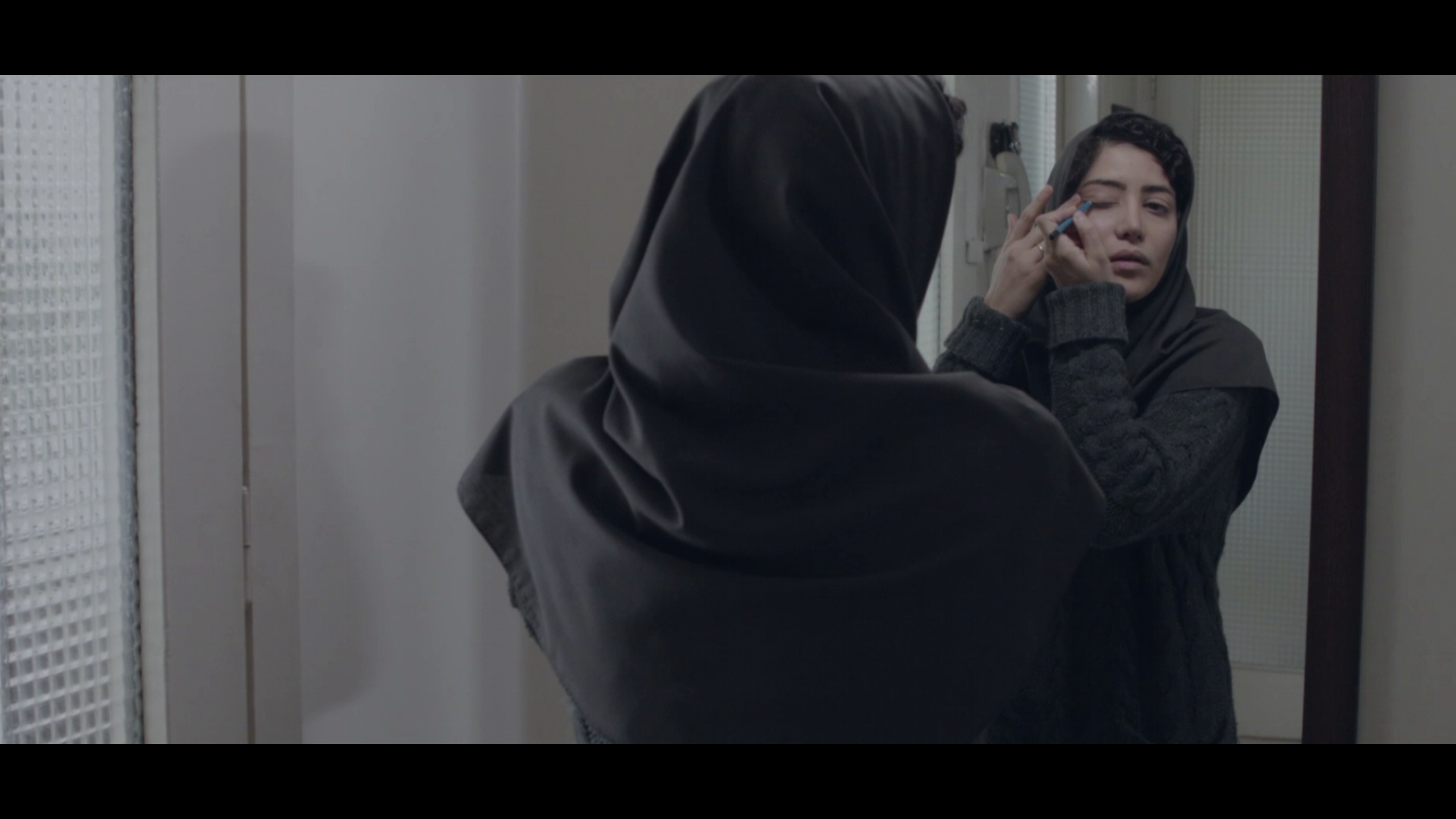 RETOUCH
20 m. / 2017 / Irán
Directed, writed and produced : Kaveh Mazaheri. Cast: Sonia Sanjari, Mohammad Hossein Ziksari, Siamak Farsi, Azadeh Abadpour, Hanieh Mofleh, Forough Azizi, Hana Fooladifard.
mazaherikaveh@gmail.com
In the corner of the home, Maryam's husband does weightlifting. Suddenly, the weight falls on his throat and puts him between life and death. Maryam tries to save him, but she just decides to stop helping and stand and watch her husband's death. After she makes sure her husband is dead, gathered her stuff and goes out with her child. During the day, she pretends her husband is got disappeared and she does not have any news.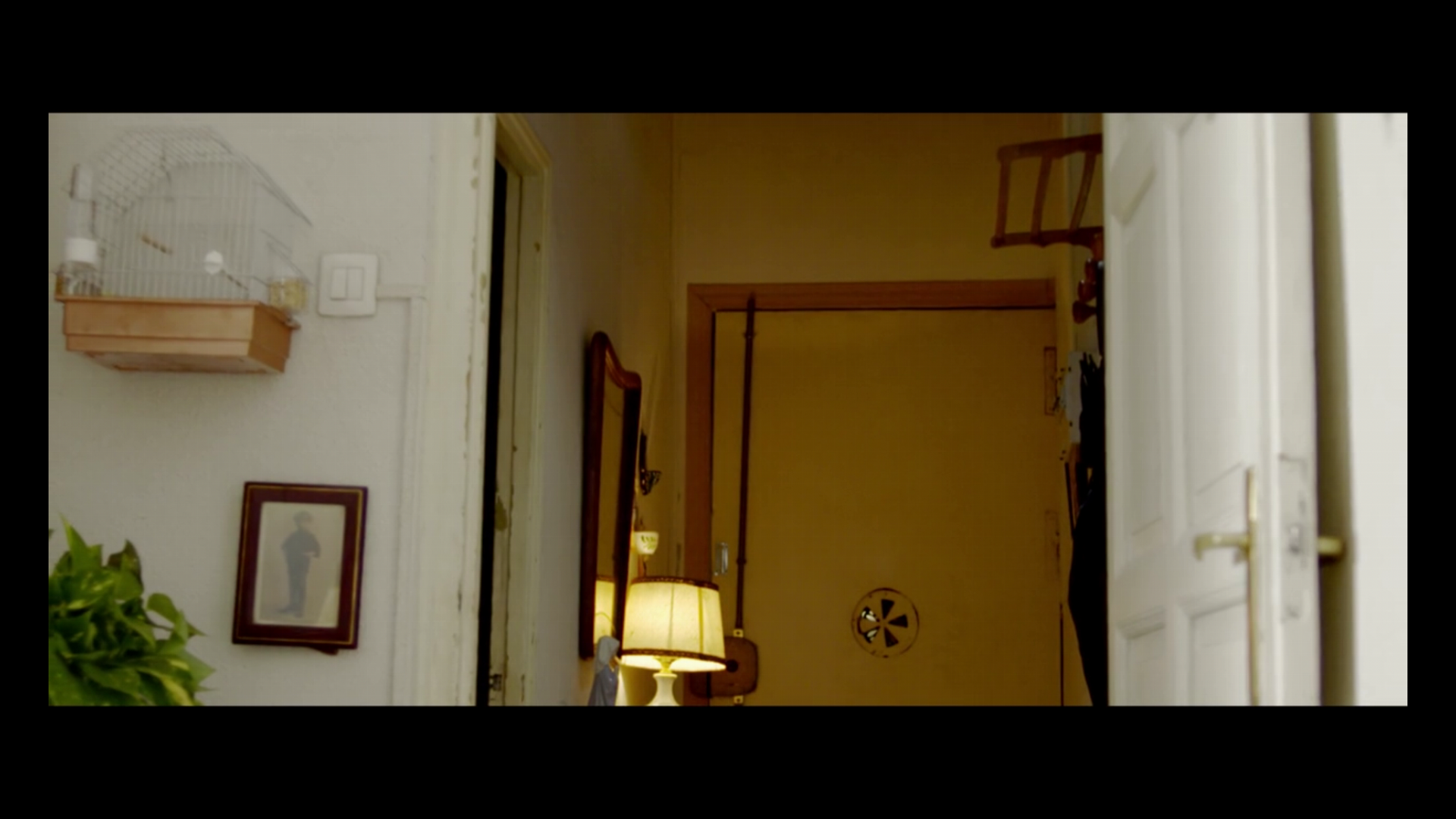 REQUIEM
4 m. / 2018 / España
Directed and writed : Juanma Juárez. Produced : Yago Liñares. Cast: Carmen García, Fran Martínez, Esther Pastor, Rafael Albert, Esther Molina y Luis Hernández.
info@selectedfilms.com
Manuela Delgado awaits the arrival of some very special guests.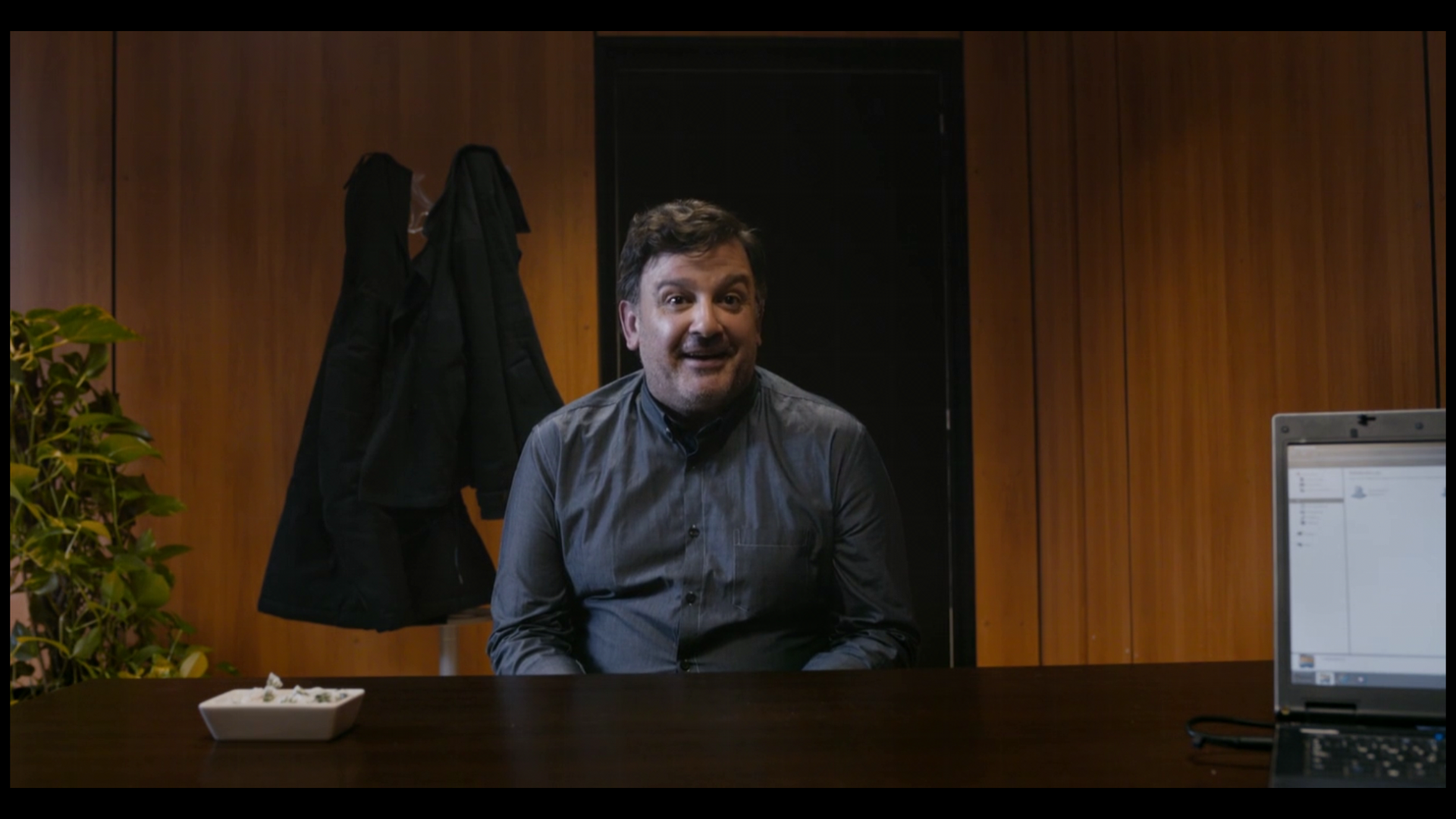 RECORTES
4 m. / 2018 / España
Directed : Juan Silva. Writer: Sergio Sanchez Caballero, Juan Silva. Produced : Juan Arigita. Cast: Carlos Segui, Alvaro Roig.
alicia@yaqdistribucion.com
Children are sponges and adult mirrors. Imitation plays a very important role in the learning of children and in the development of their empathy. Our mirrors reflect today, what our reality will be tomorrow.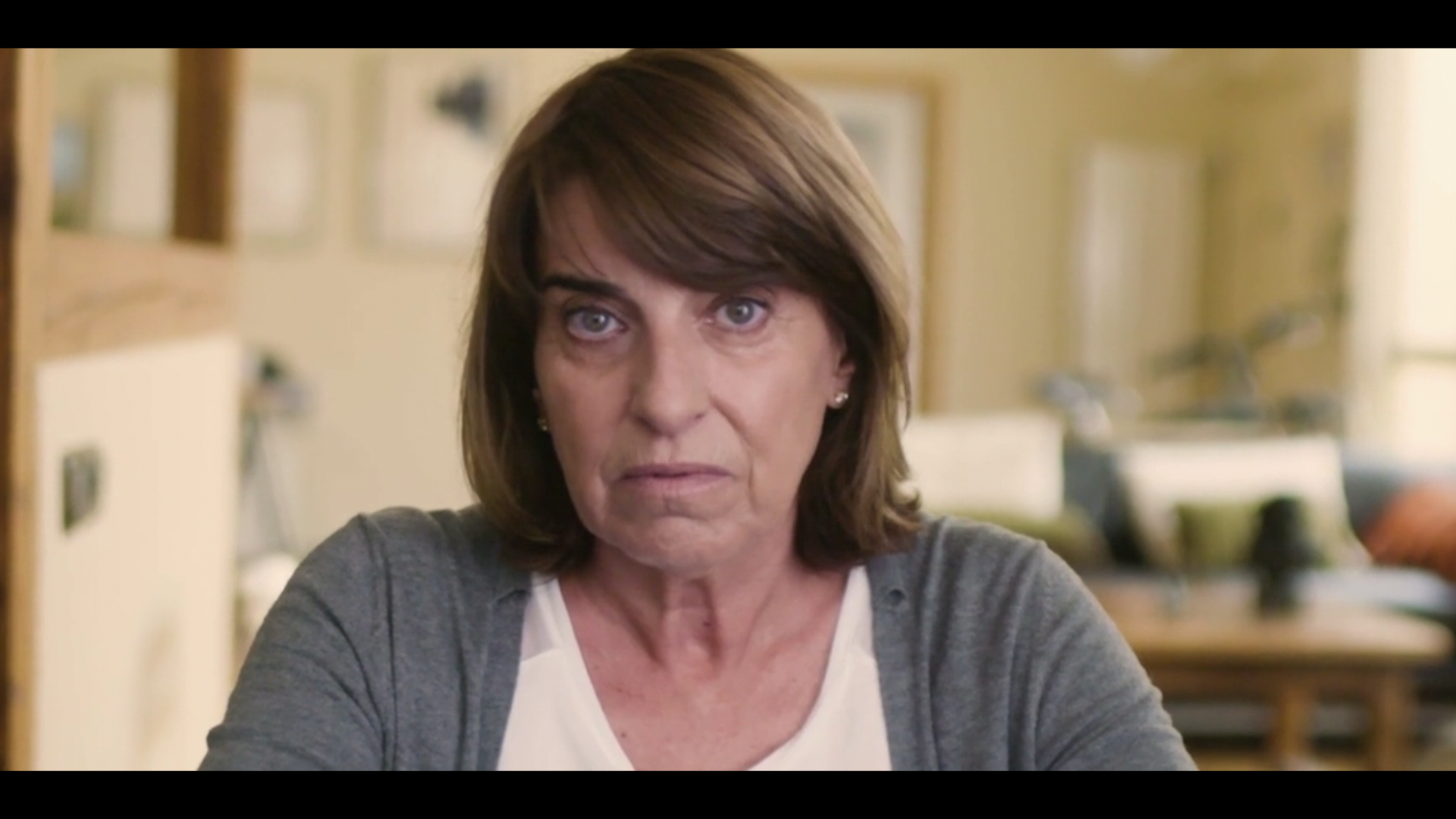 BARKATU
7 m. / 2018 / Gipuzkoa
Directed and writed : Alex Tello. Produced : Alextello filmak. Cast: Klara Badiola, Telmo Irureta.
ateateatro@gmail.com
Why do you ask me for forgiveness?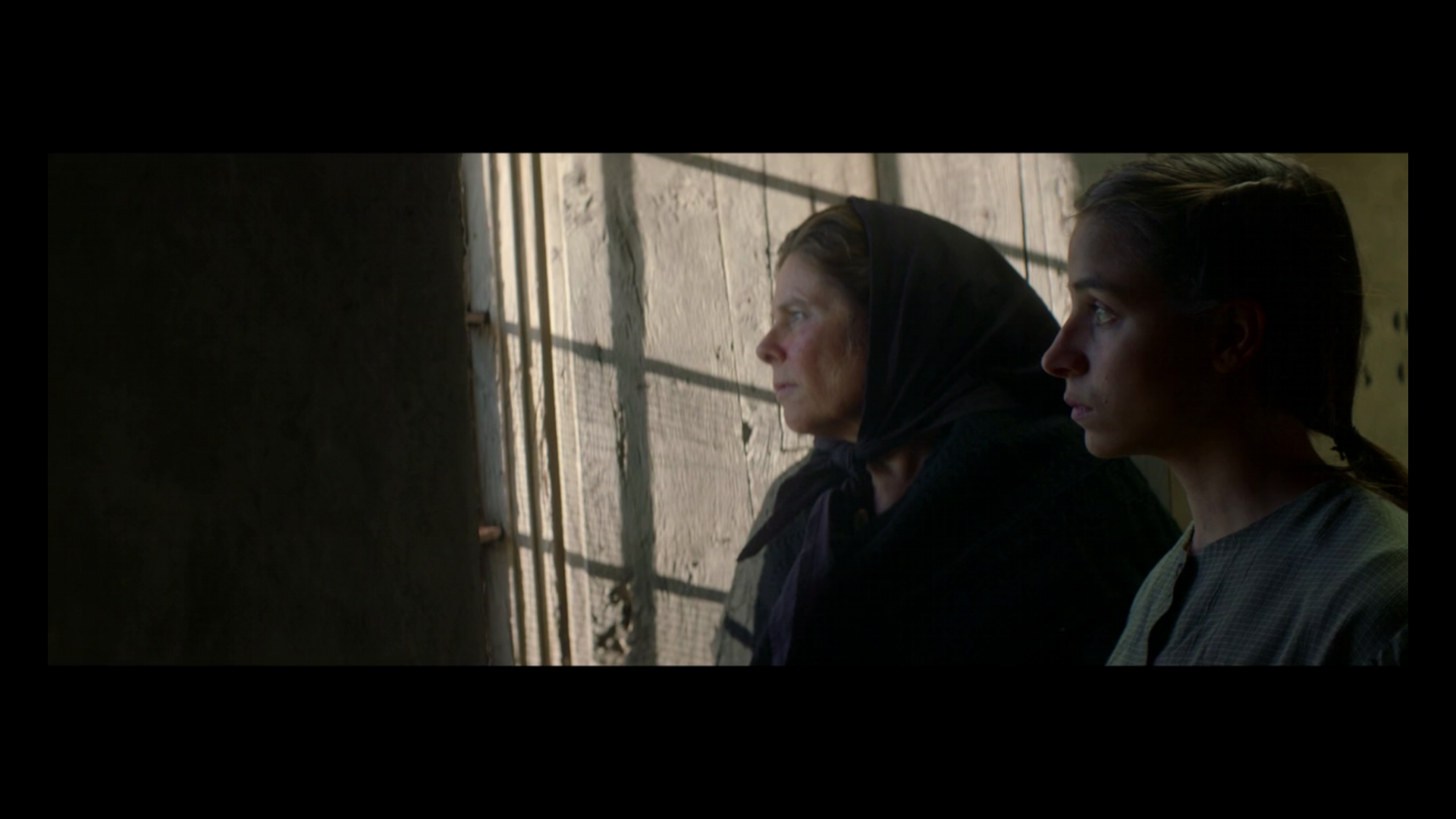 CUNETAS
19 m. / 2017 / España
Directed : Pau Teixidor. Writer: Pau Teixidor, Albert Auladell. Produced : Coming Soon Films. Cast: Manuel Morón, Ana Fernández, Mar del Hoyo, Gala Marqués, Igor Szpakowski, Òscar Rabadán, Fina Rius, Zoe Stein, Roser Vilajosana.
pauteixi@gmail.com
During the Spanish Civil War, a peasant family has to deal with the fascist threat. Fed up with turning the other cheek, they'll make an unexpected decision.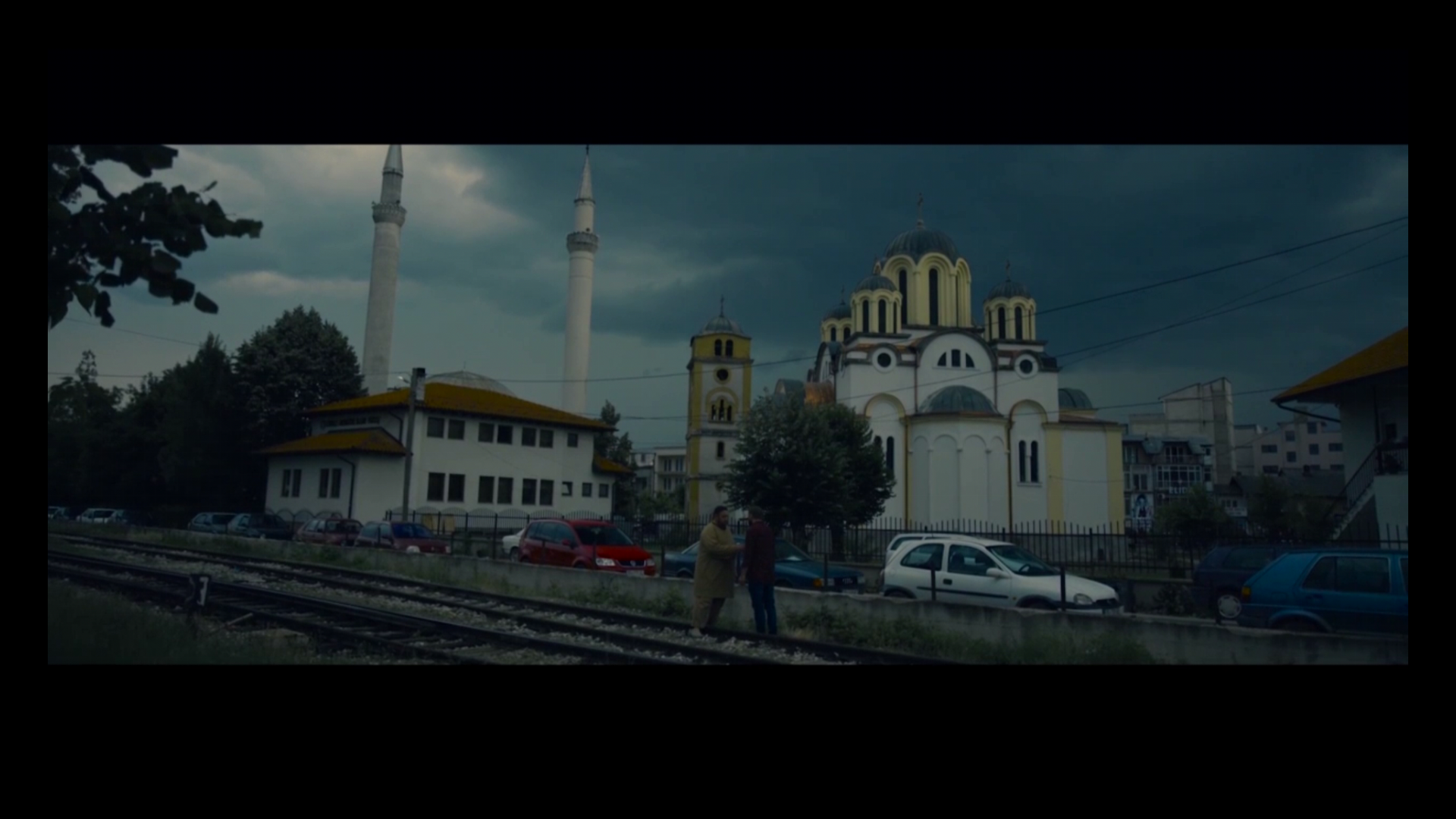 FORGIVE ME
14 m / 2018 / Kosovo
Directed and writed : Besim Ugzmajli. Produced : Figurina Films. Cast: Agron Shala, Semira Latifi.
miladjarmooz@gmail.com
Bujar, a youngster, is manipulated by a kosovar Imam in joining terrorist groups fighting in Syria. He secretly joins the war and then asks his older brother Agron to send Bujar's wife Mimoza to Syria too. Agron horrified by his brother's actions confronts Bujar and asks him to return to Kosovo. Agron tries to prevent Mimoza from going to Syria hoping to convince his brother to return.
Bujar threatens Mimoza by marrying a war widow should she not join him in Syria.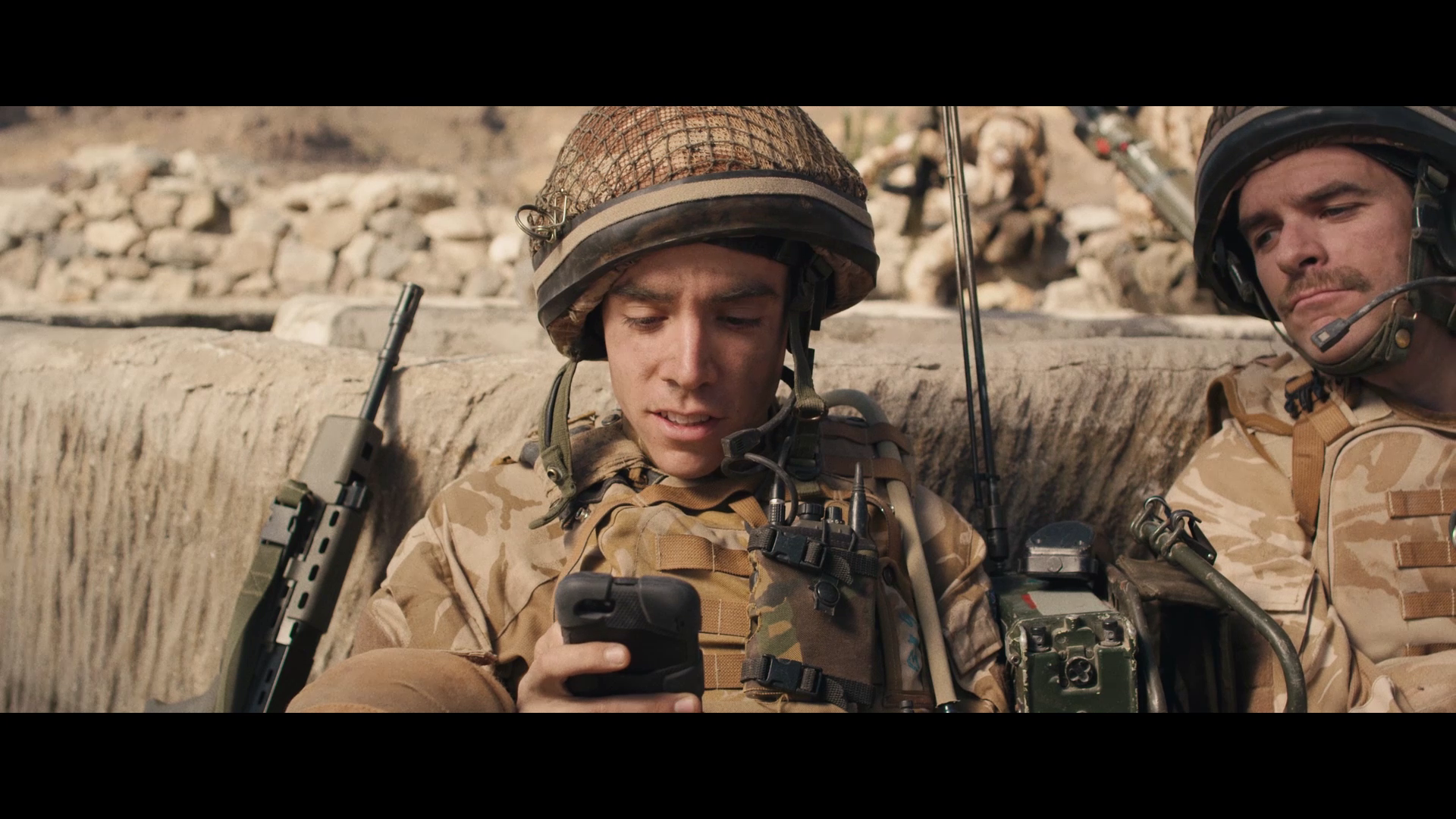 INLOVE
7 m. / 2018 / Francia
Directed, writed and produced : Alexis y Jérémie Lopez. Cast: Thomas Rodríguez, Donia Amjadi, Louis Valentin.
distribucion@promofest.org
During a patrol in a Middle Eastern country, a squad of a western army makes a stop in the town of Iqmarba..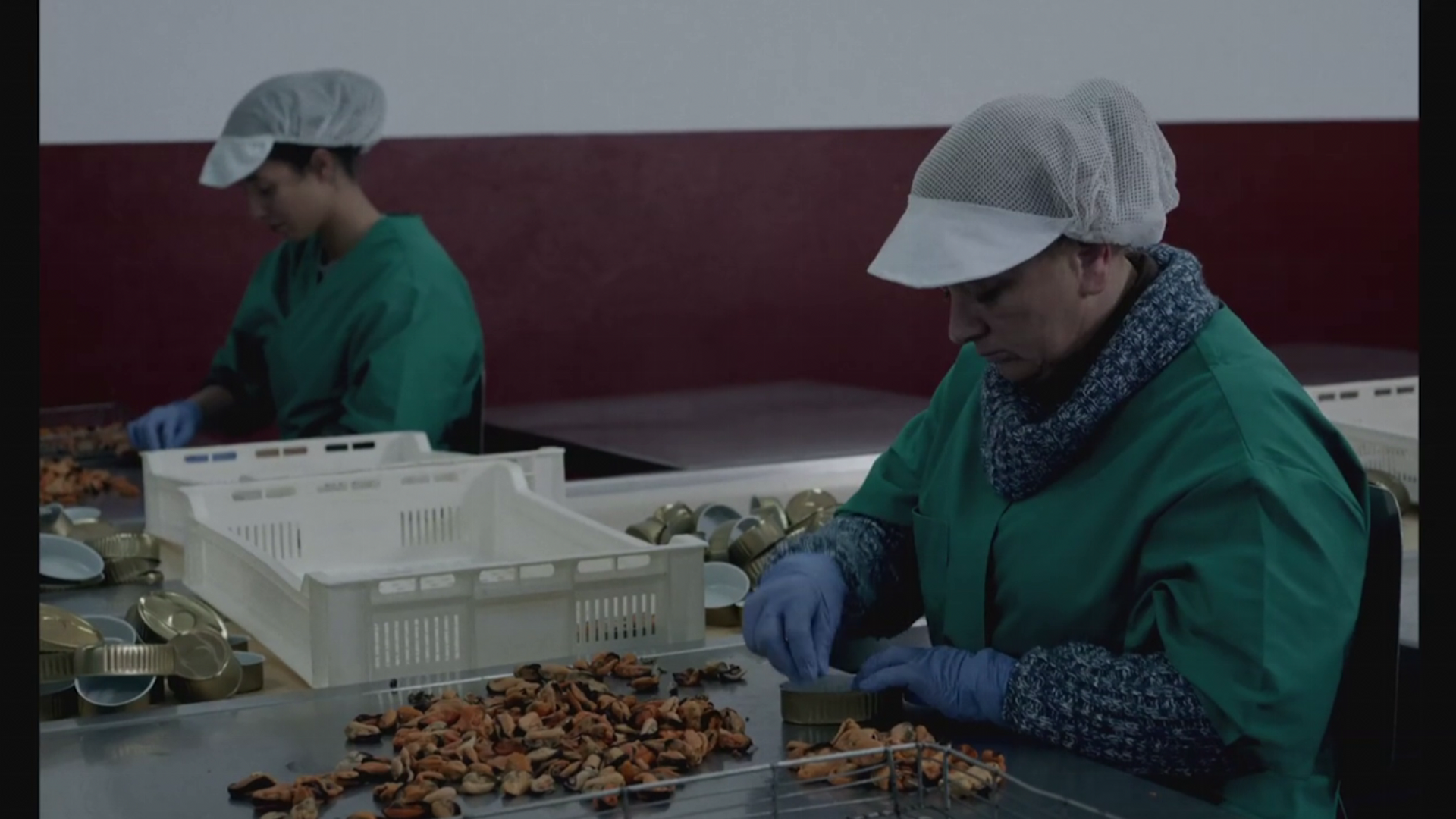 MATRIA
20 m. / 2017 / España
Directed and writed : Álvaro Gago Díaz. Produced : Sombriza Films, Ringo Media Cast: Francisca Iglesias Bouzón , Pilar Fragua , Eulogia Chaves, Ramón Martínez, Marta Resille, Sara Dios, Janet Romero, Verónica Teira, Alberto Gago.
gago.diaz.alvaro@gmail.com
Faced with the challenges presented by her daily routine, Ramona tries to take refuge in the relationship that unites her to her daughter and granddaughter.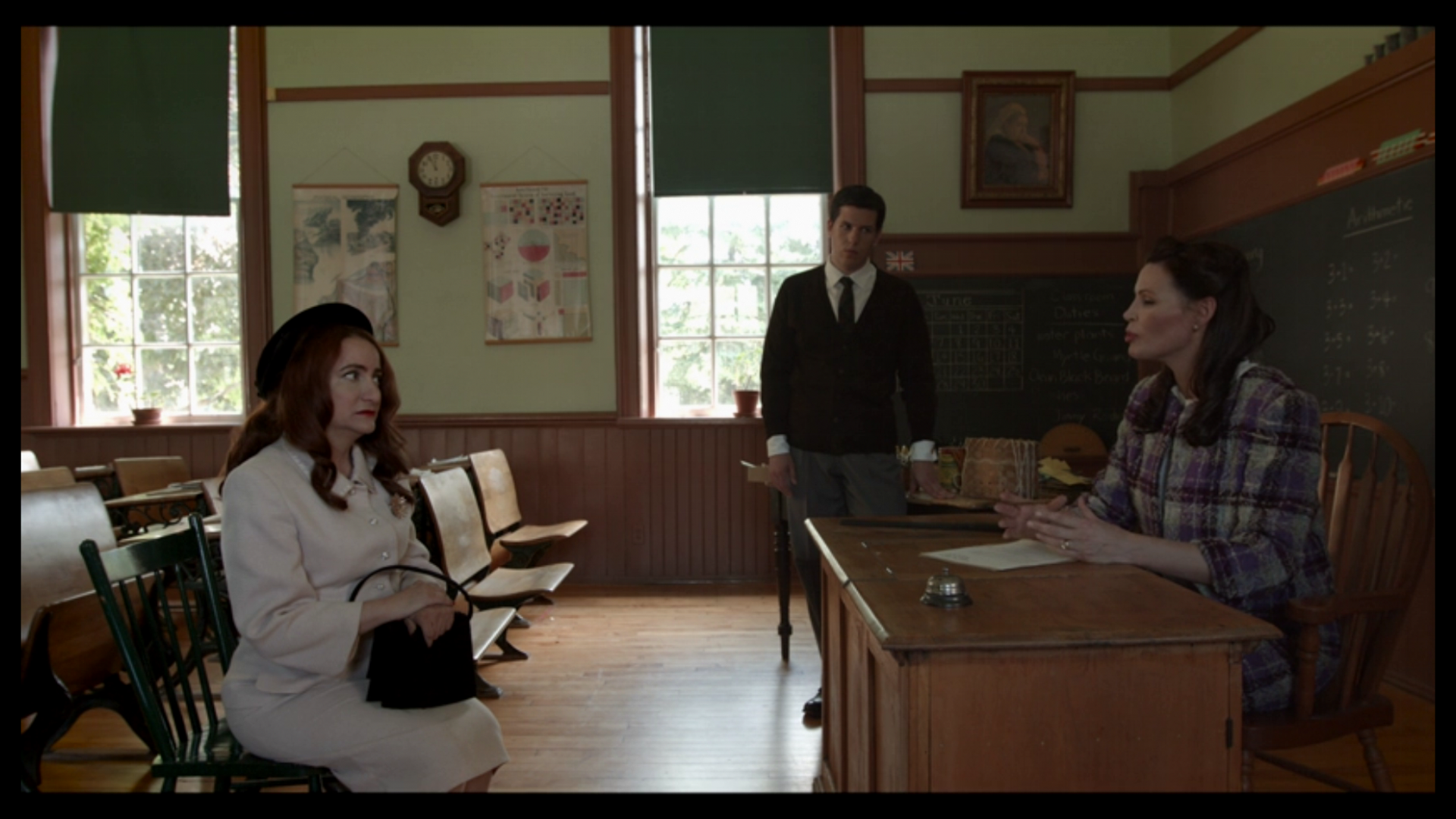 THE KISS
7 m. / 2017 / Canadá
Directed : Joffre Faria Silva. Writer: Bárbara de La Fuente. Produced : Bárbara de La Fuente, David Emanuel. Cast: Barbara de la Fuente, Denise DeSanctis, Savannah Burton, Victor Gilbert, David Emanuel.
southernmirrors@gmail.com
When a mother is summoned to her son's school because of an incident that took place earlier on that day, we see the workings of how society expects people to behave and how it deals with people who do not conform to its norms and rules.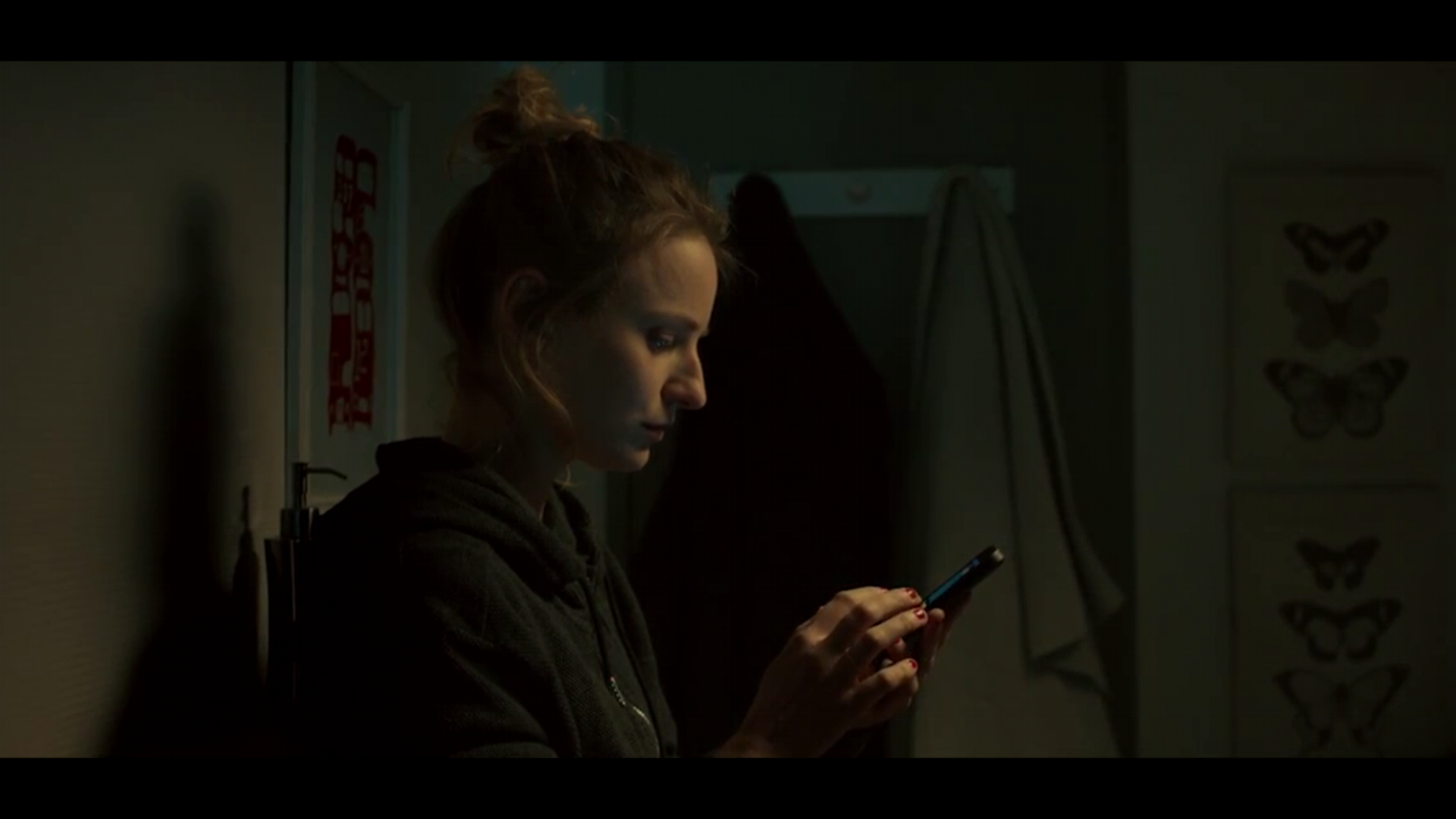 CONTACT INCONNU
16 m. / 2018 / Francia
Directed and writed : Silk Bistini. Produced : Isabelle Doll. Cast: Tiphaine Daviot. letrangelucarne@gmail.com
Sandra returns to her home in a quiet little suburb. While nothing else works at home, Sandra sees the disturbing silhouette of a man watching his house from the street …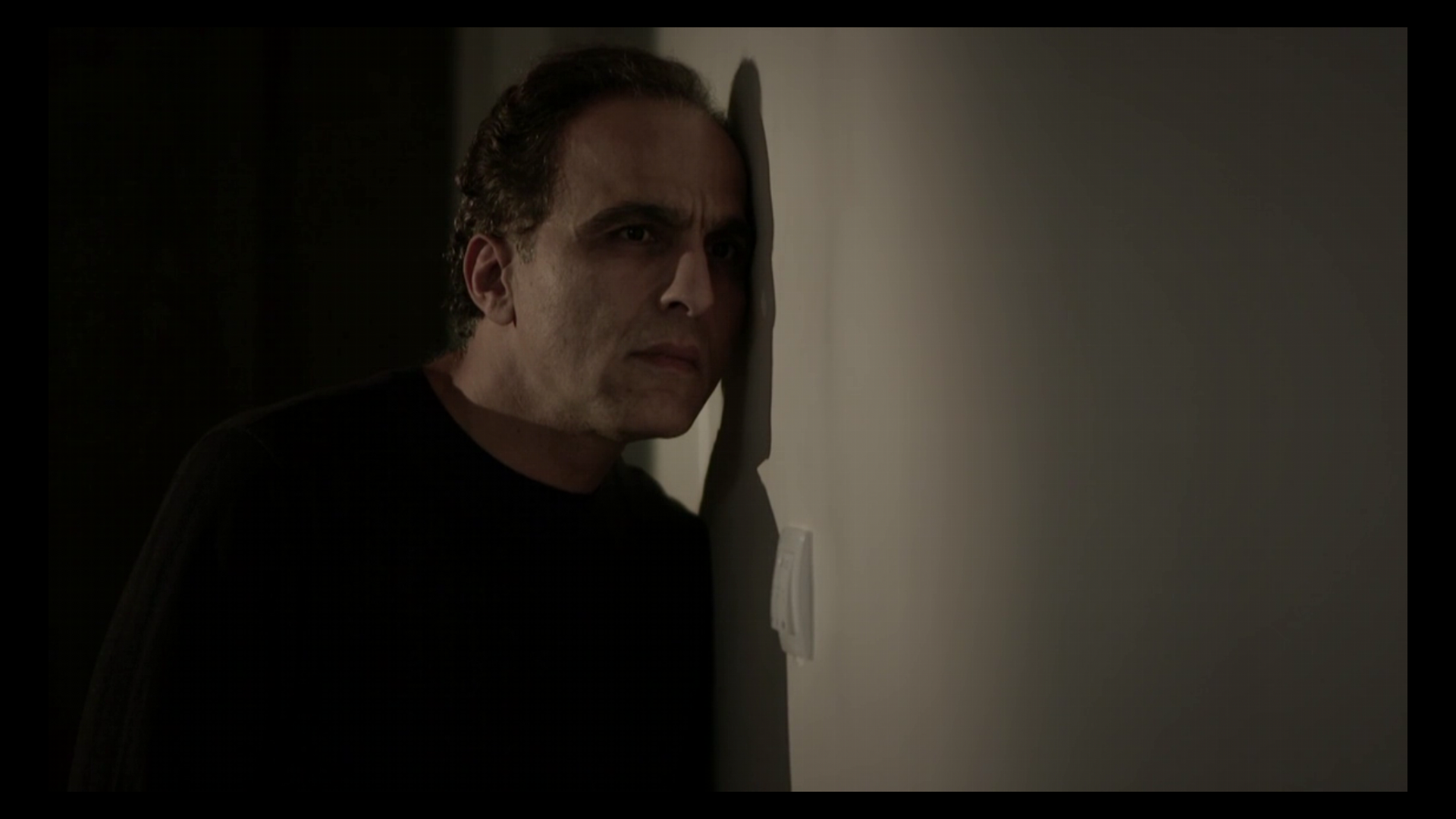 DOOSTET DARAM
10 m. / 2018 / Irán
Directed and Produced : Babak Habibifar. Writer: Morteza Jabab. Cast: Babak Habibifar, Maryam Mediss Tabakkoli.
babak.habibifar@yahoo.com
A lonely man who hears strange noises and will investigate where they come from.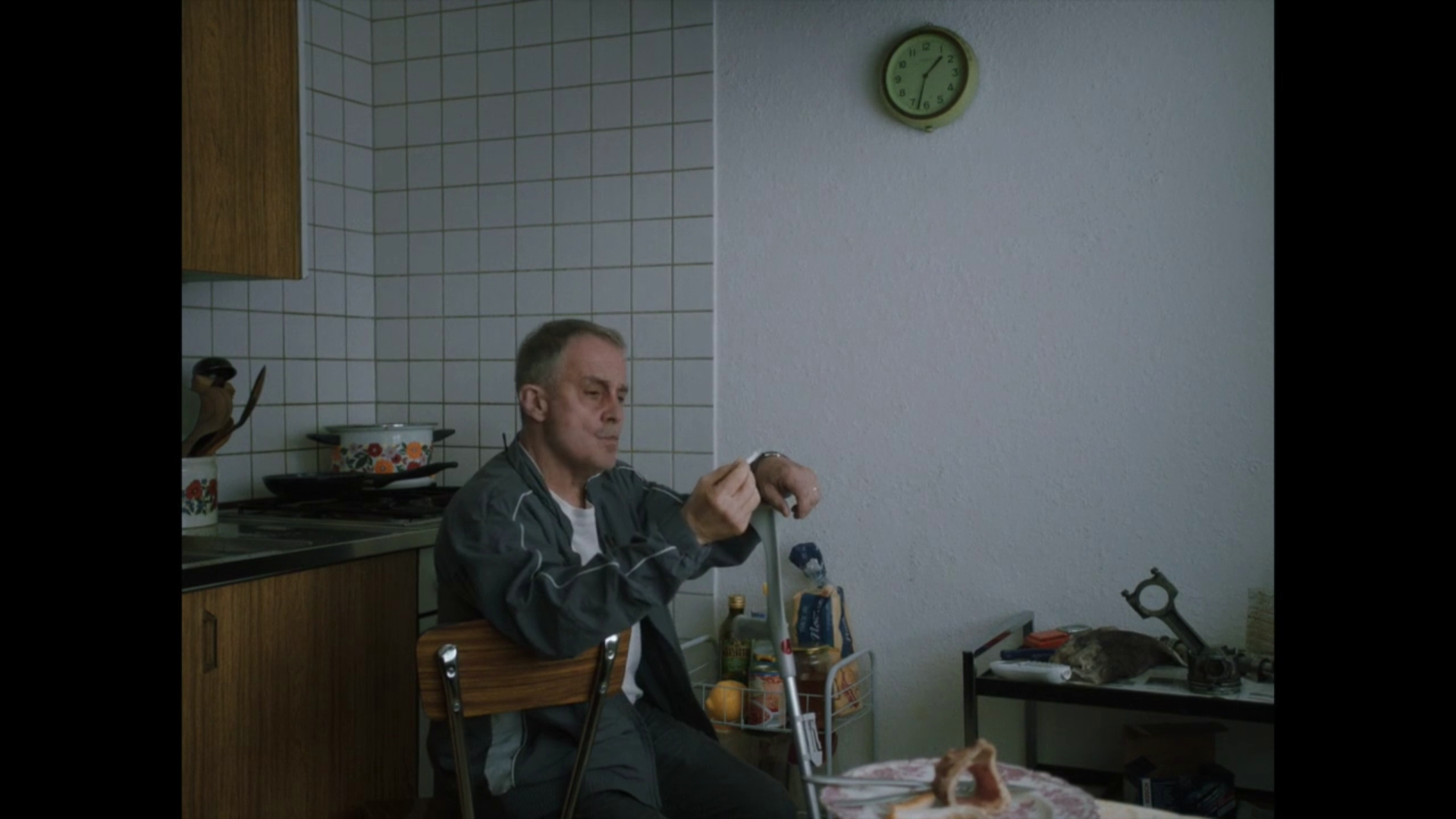 BONOBO
16 m. / 2018 / Suiza
Directed and writed : Zoel Aeschbacher. Produced : Yasmine Abd El Aziz. Cast: Benjamin Sanou, Paul Minthe, Nicole Mersey.
festival@salaudmorisset.com
When the elevator of their public housing breaks down, the fates of Felix, a disabled pensioner, Ana, a single mother struggling with her move and Seydou, a young man passionate about dance intertwine towards an explosive ending where their limits will be tested.
EZUSTEKO TALKA
7 m. / 2018 / Euskadi
Directed : Imanol G. Gurrutxaga. Writer: Imanol G. Gurrutxaga, Albert Lladó. Produced : Korima Films. Cast: Jose Ramón Soroiz, Aitziber Garmendia, Joxean Bengoetxea.
ezustekotalka@gmail.com
A mano approaches to the edge of a bridge. In that game of time he considers putting and end to a whole life in a second, buta ll his plans will be cut short by a Young woman who approaches him.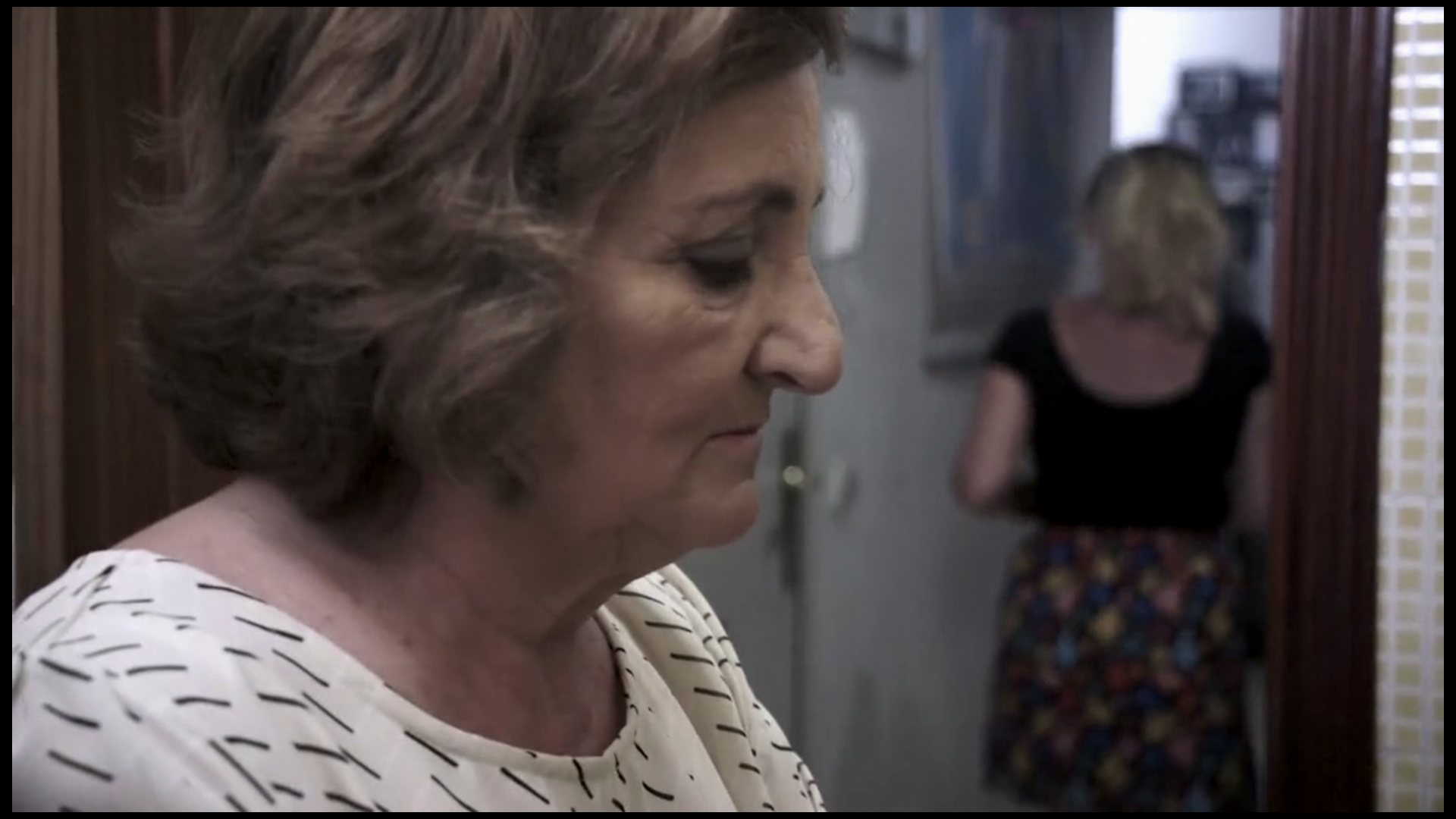 LENTEJAS
3 m. / 2018 / España
Directed and writed : Carlos Blanco Barberà. Produced : Paula Pielfort. Cast: Paula Pielfort, Margarita Asquerino.
carlosblanco@cineobjetivo.com
An ordinary day in the life of a mother and a daughter ends up becoming the revelation of a secret in the sight of the whole world.
Millions of lives lost. Wasted. Is it too late to do anything about it?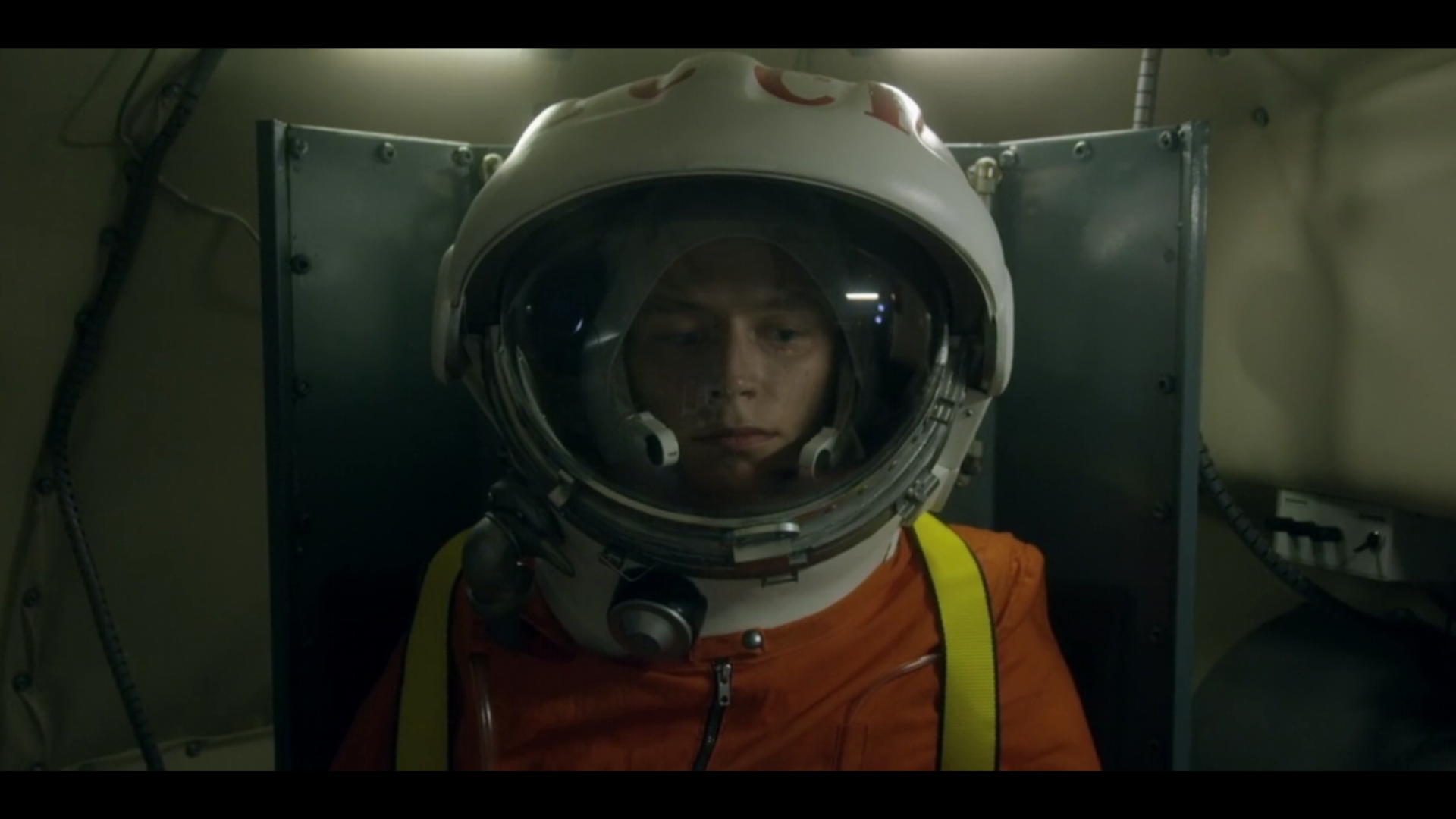 SPUTNIK
20 m. / 2017 / España
Directed : Vicente Bonet. Writer: Vicente Bonet, Fiana Marín Produced : Vicente Bonet, Fiana Marín, Hector Alabadi, Jean Sebastian Wach. Cast: Amiran Winter, Nikita Yashchuk, Sofía Feord, Oleg Kricunova.
alicia@yaqdistribucion.com
Nikolay is a cosmonaut converted in the first human sent out to space, a technical failure will make his return alive impossible. Meanwhile he's orbiting the earth in his capsule, waiting for his tragic end, a casual encounter will changes his life.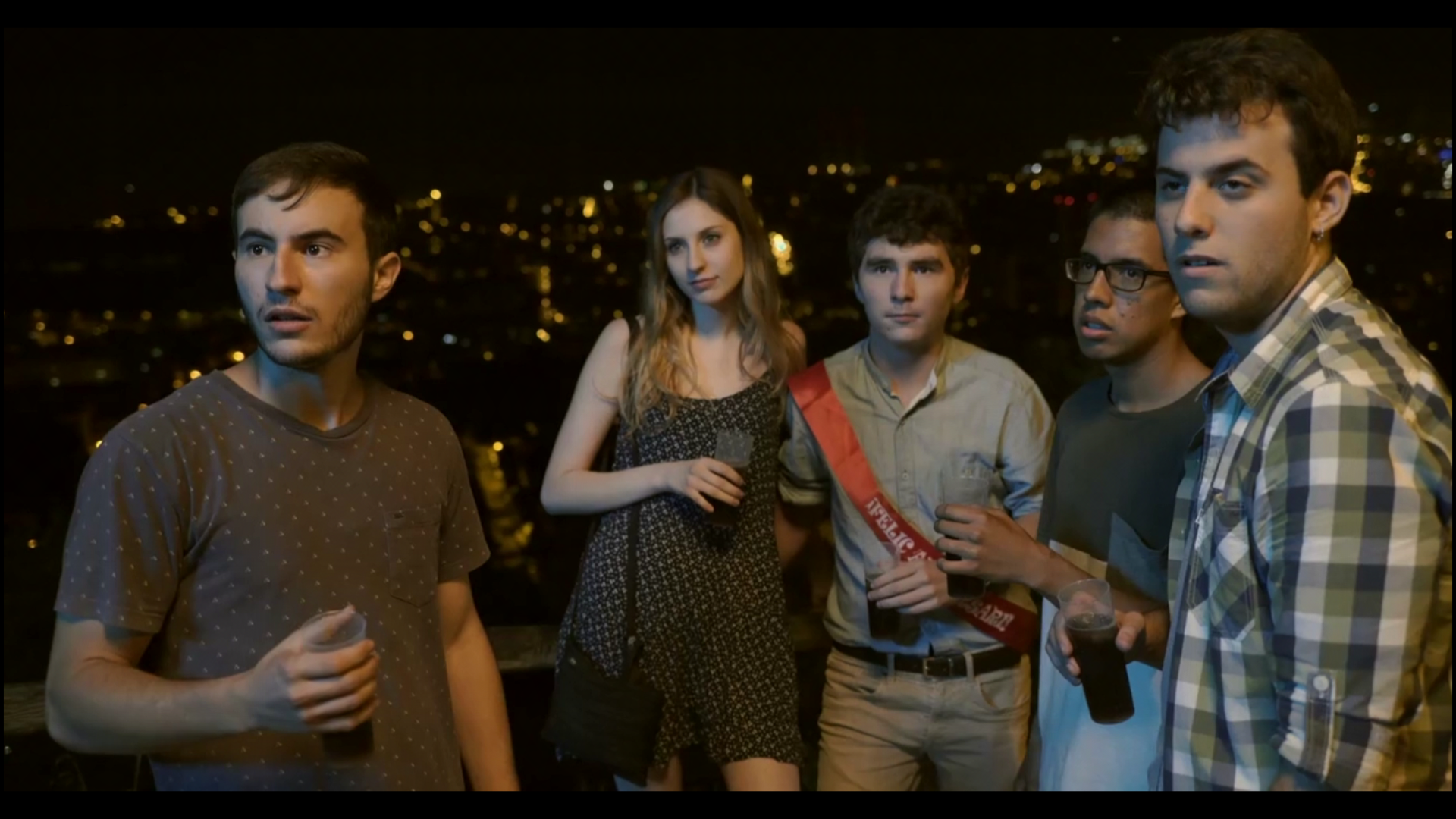 CINCO PLAZAS
11 m. / 2018 / España
Directed and writed : Víctor Urbano. Produced : Víctor Urbano, David Artigas. Cast: Pau Escobar, Marc Balaguer, Christian Herranz, Sara Coll, Jorge Carrillo, Fran Montobio.
festhome@agenciafreak.com
A group of friends from the outskirts of Barcelona intends going out to party to the city. There is only a problem: they are six and the car they have has only five seats.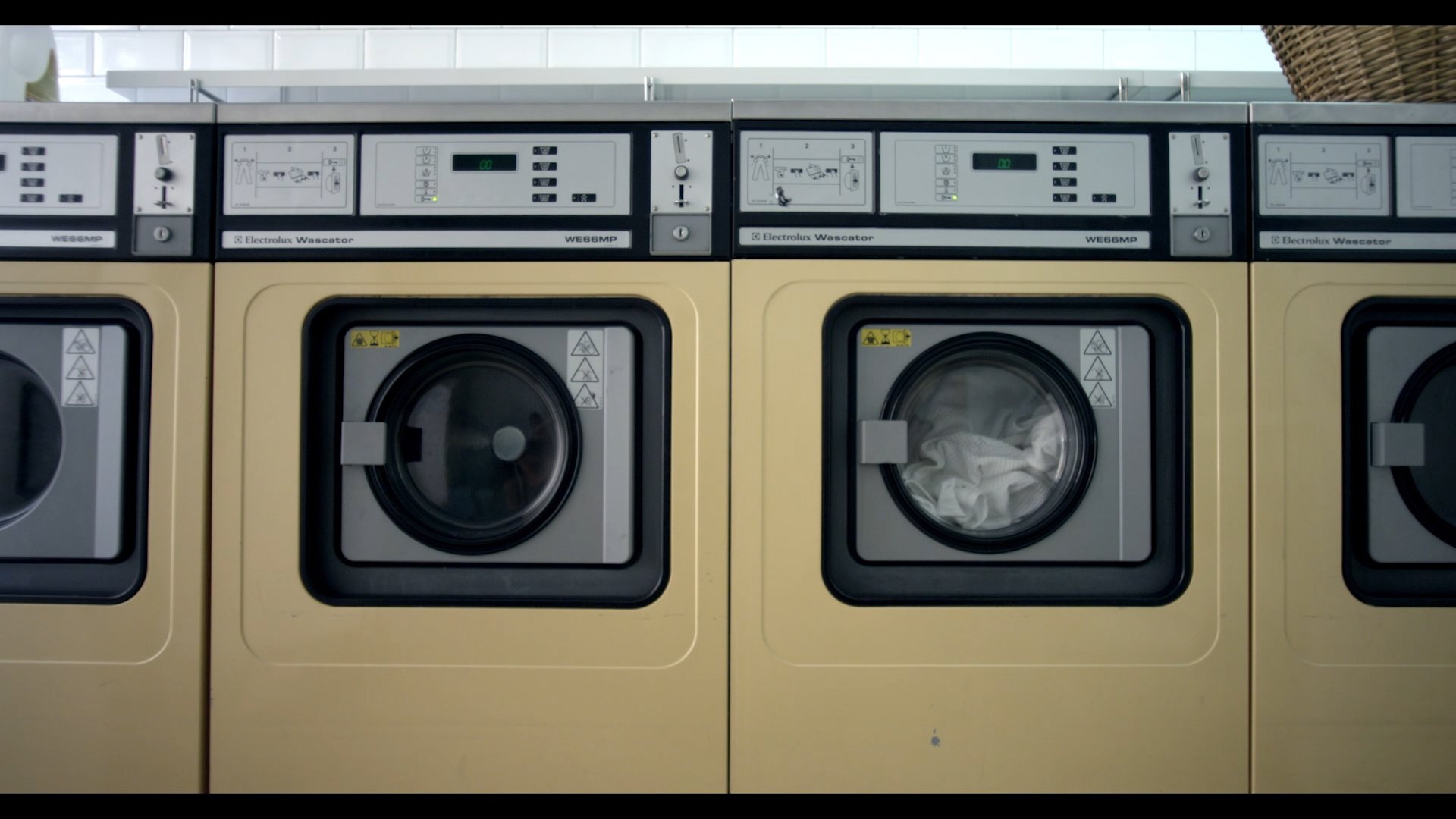 CENTRIFUGADO
11 m. / 2017 / España
Directed and writed : Mireia Noguera. Produced: El Dedo En El Ojo. Cast: Rikar Gil, Matilde Fonolar, Marina Esteve.
Centrifugado.shortfilm@gmail.com
A young man helps an old lady to carry the laundry to her house. Once inside, the woman isn't willing to let him go.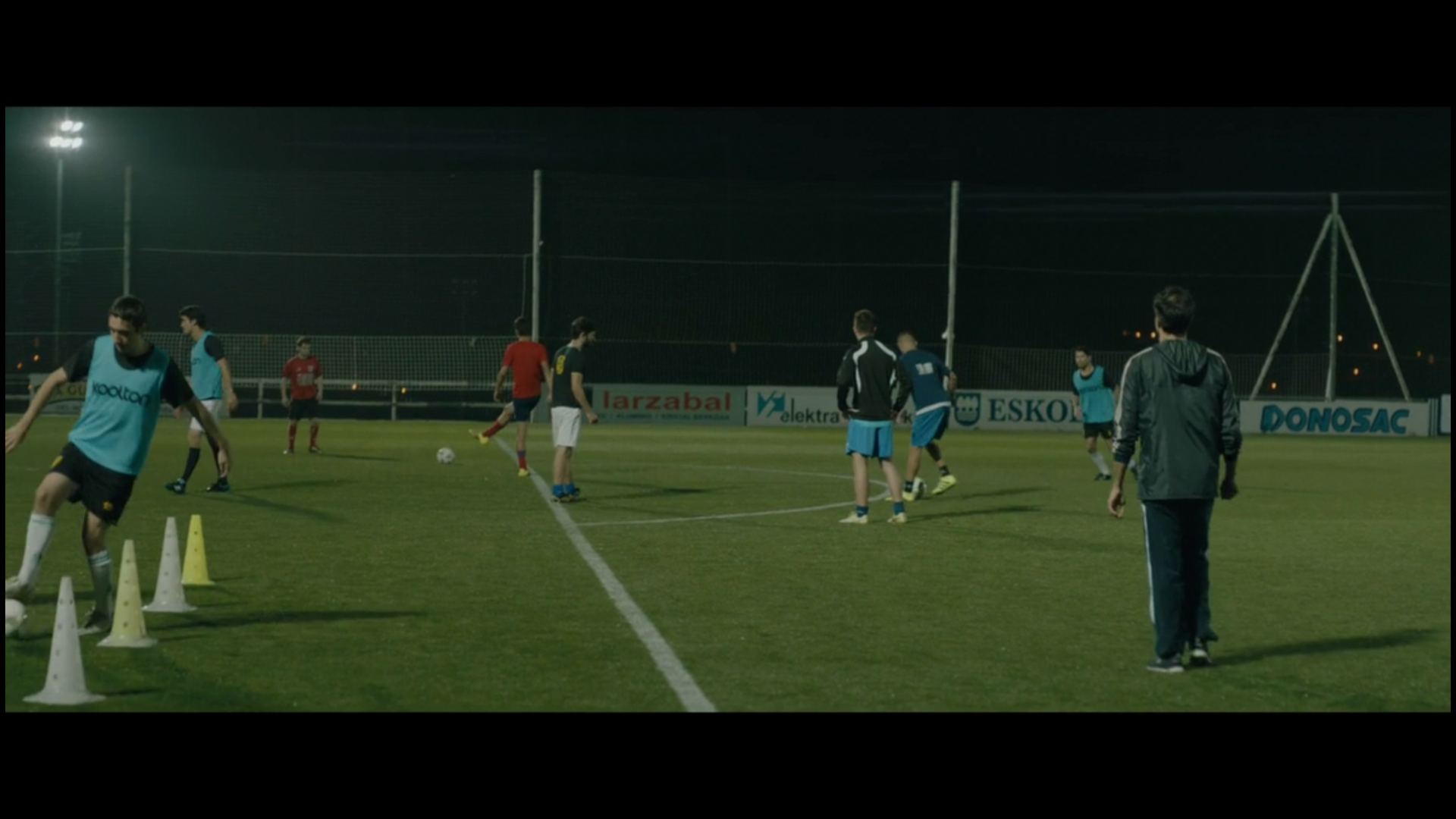 TARDE PARA EL RECREO
20 m. / 2017 / Euskadi
Directed and writed : Pablo Malo. Produced : Producciones Visi S.l. Cast: Imanol Heras, Germán Alcarazu, Kike Diaz de Rada.
festhome@agenciafreak.com
Unai and Sergio flirt with their friend Andrea in the soccer field where they train that afternoon until a joke unleashes the anger of one of the boys. From that moment nothing will ever be the same for either of them.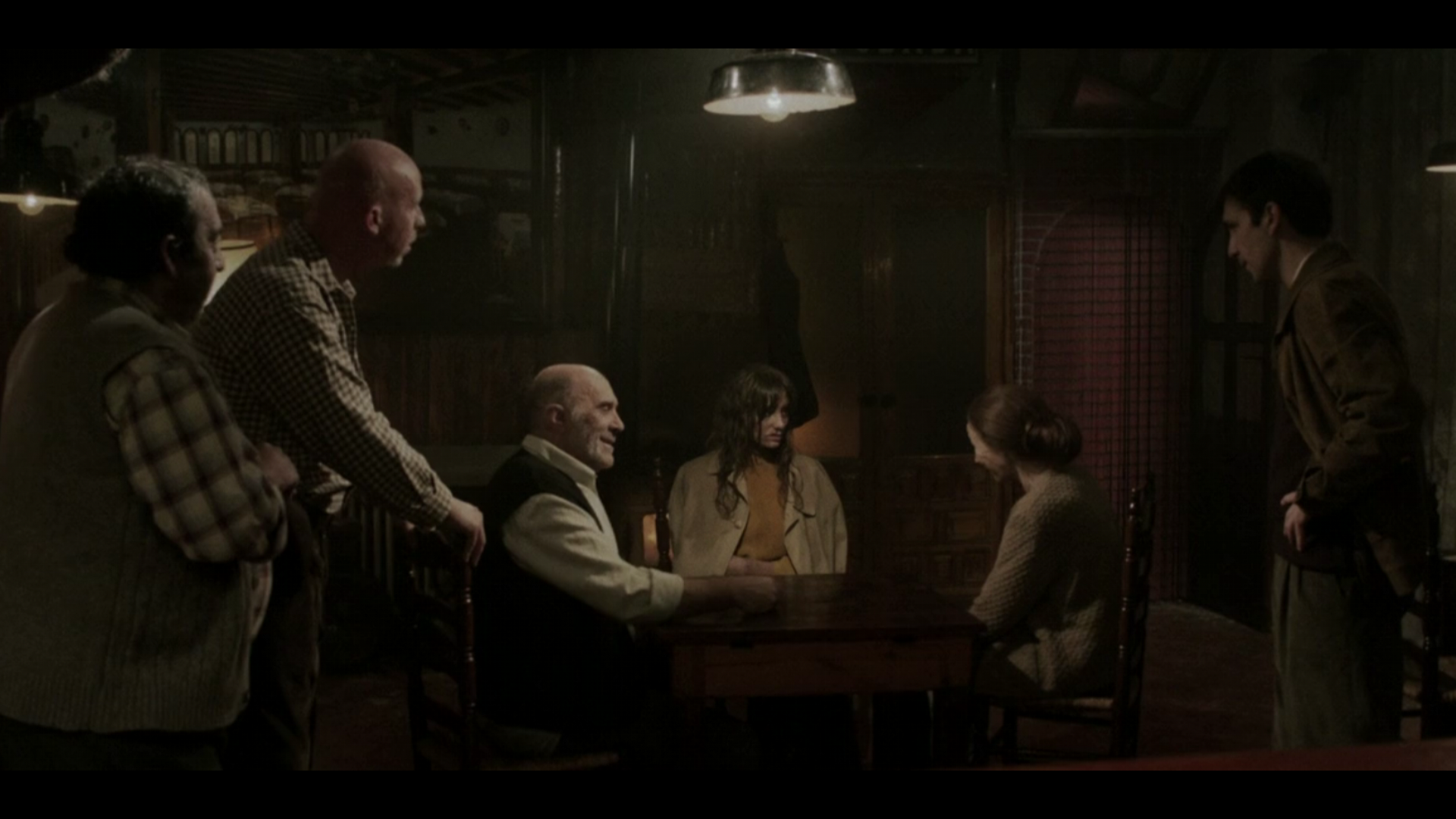 LA GUARIDA
16 m. / 2018 / España
Directed : Iago de Soto. Writer: Joan Abelló Sanz. Produced : Iván Pérez. Cast: Daniel Ortiz, María Hervás, Felipe García Vélez, Pablo Vázquez.
alicia@yaqdistribucion.com
Mario is driving under the rain. It's dark in a lonely road.
Suddenly he has to stop. In the middle of the way there's a woman. She is
disorientated and covered in blood. She doesn't remember where she's been or what
happened to her.
Mario needs to look for assistance. They stop at the first place they can find: A quiet
bar called La Guarida / The Den. People in the bar kindly will help them out. Until the
truth starts to surface… By then the bar won't look like a safe place anymore.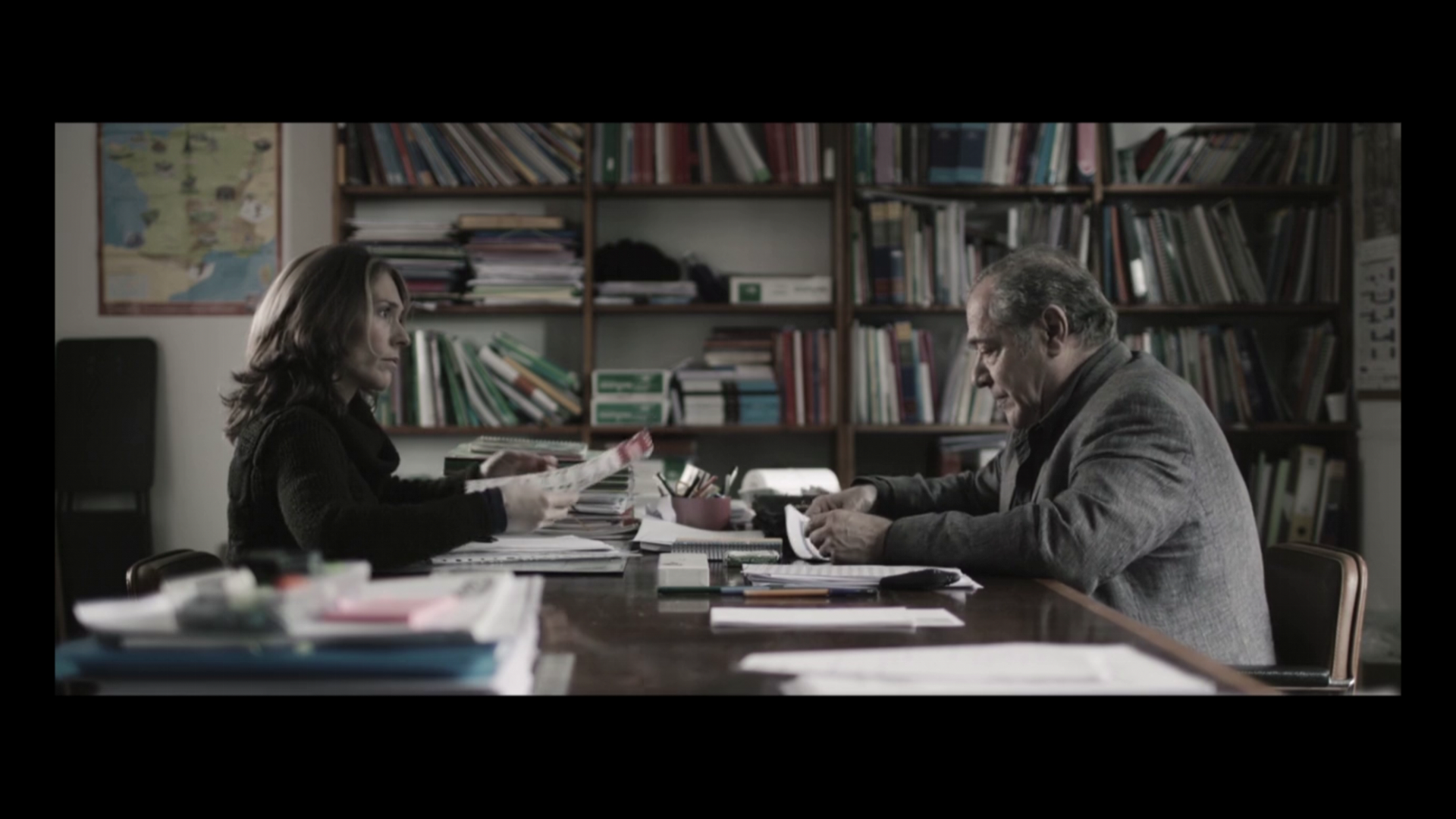 LE VIVRE ENSEMBLE
11 m. / 2017 / España
Directed and writed : José Luis Santos Pérez. Produced Rodolfo Gómez. Cast: David Fernández Mayora, Áureo Gómez, Carlos Kaniowsky, Margarita Ponce, Patricia Sanz, Laura Tejedor.
info@filmsontheroad.com
Julien manages an school at a Paris suburb. After Bataclan attack, he receives many guidelines from the Ministry to face any possible menace, including making drills with children between 3 and 11 years old. He must choice between saving their lives or saving their innocence in an educative system that has "Le vivre ensemble" (Living together) as its main slogan.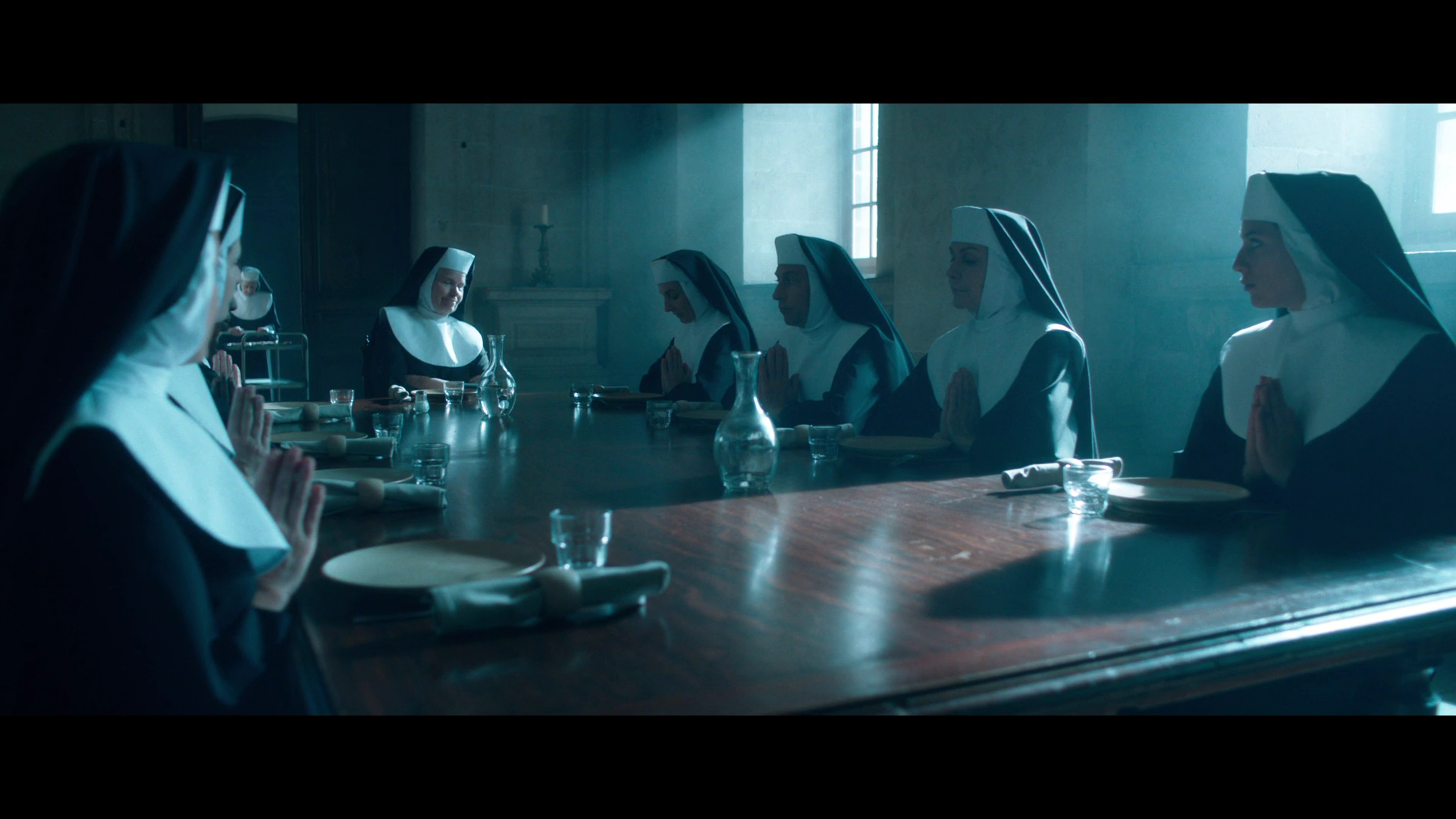 ARTEM SILENDI
7 m. / 2018 / Francia
Directed : Franco Ychou. Writer: Cécile Larripa, Philippe Pinel. Produced : Martin Berléand. Cast:
Catherine Hosmalin, Barbara Bolotner, Emmanuelle Bougerol, Marie-Hélène Lentini, Pénélope-Rose Lévêque, Mickaël Rozen, Gigi Lendron, Odile Vilmer.
festival@triadefilms.com
Sisters are sinners like others..